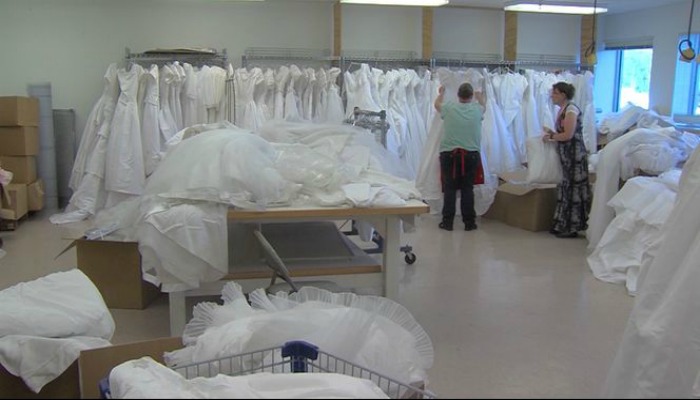 Deseret Industries (DI) operates as thrift stores and donation centers run by The Church of Jesus Christ of Latter-day Saints. DI locations span across the western United States from Oregon to New Mexico, reaching across the border and beyond through humanitarian aid.
But of all DI locations and international DI affiliates, it makes perfect sense that the DI in Provo, Utah, would be the recipient of a one-thousand wedding dress donation. 
Warm weather, long-days, and refrigerators hidden under piles of "save-the-dates" and engagement photos means that Utah summer – and wedding-season – is in full swing.
Home to Brigham Young University and Utah Valley University, Provo is rife with the young, the worthy, and the soon-to-married. Which is why a 2015 study of marriage trends found Provo to be among the few cities where marriage wasn't in rapid decline. It's no wonder the Provo City Center Temple was erected, making it one of the few cities to have two temples.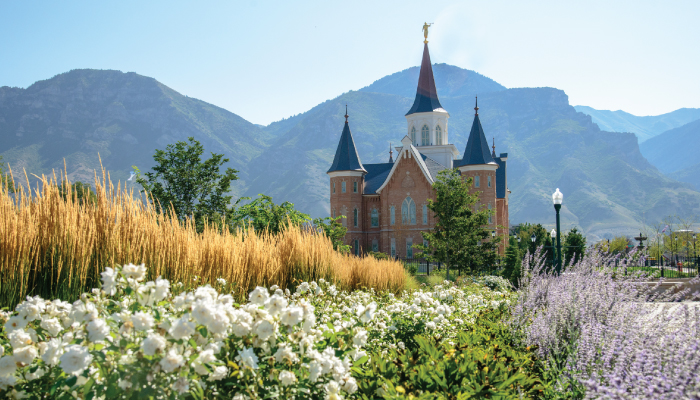 With all the prepping, planning, and praying that go into creating the perfect day, finding a dress worthy of the occasion can be daunting task, especially when most gowns cost upwards of $1000.
Thankfully for the brides-to-be of Provo the donated dresses range from $80 to $150 at DI and come in sizes 2 to 18.
"It is definitely a unique thing," said Wade Olson, the store manager. "Very generous."
The wedding dress donation is among the largest that Deseret Industries in Provo has ever received, and possibly the most touching. 30 brides-to-be were matched to their wedding gowns on Wednesday, when the gowns were put out.
"They look like, for the most part, they are summertime dresses," Olson said. "I don't see too many long sleeve, so it's the right time and the right season for the bride that's in the market for a dress and at a great value."
Olson couldn't be more right about the season. With UVU and BYU both situated in the city, Provo has a high-concentration of young men and women – many of whom are on the hunt for their eternal companions. The spring/summer lull offers a break from classes and provides the perfect time for young couples to seal the deal before getting back to school in fall.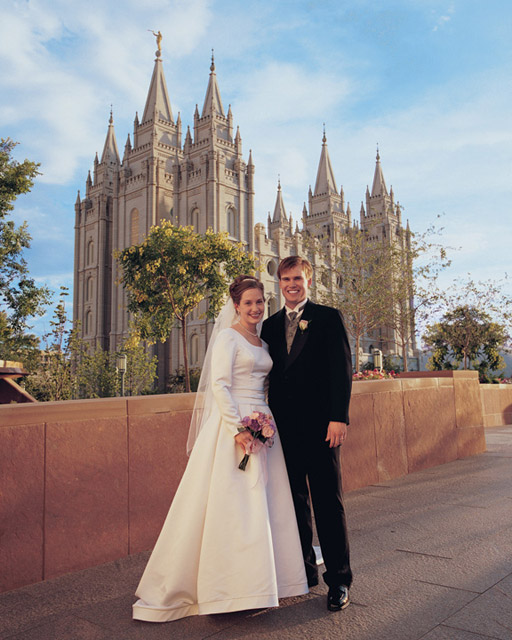 Deseret Industries refused to release the identity of the donor. Olson described them as a family or business that had recently gone under.
The sea of wedding dresses not only means a lot for brides who on a tight budget, but also for Deseret Industries employees, as donations like this help fund job training. As store manager Wane Olson noted, "It's just a win-win story all the way around."