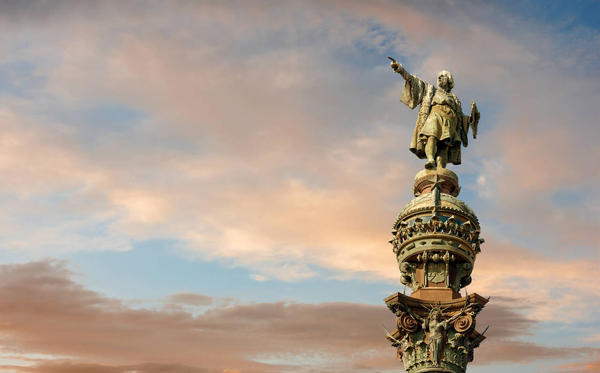 This article originally appeared in Deseret News.
Clark B. Hinckley earned a bachelor's degree in mathematics and an MBA from Harvard University before eventually becoming a senior vice president at Zions Bank.
The son of late LDS Church President Gordon B. Hinckley can now add "published author" to that resume.
Clark Hinckley became especially interested in the life of Christopher Columbus while serving as mission president of the Spain Barcelona Mission. He continued to study Columbus and the explorer's writings after he returning home in 2012. Although he'd never tackled a writing project like this before, his passion and research has produced a new book about the famous discoverer titled, "Christopher Columbus: A Man Among the Gentiles" (Deseret Book, $25.99).
"I became obsessed with Columbus. He's such a fascinating character, and surprisingly not well understood today. For as famous as he is, most people don't really know very much about him," Hinckley said in a recent interview with the Deseret News. "It was intriguing to dig into his history. … It's fascinating material, and it's all deeply religious for the most part.
Continue reading about Hinckley's new book about Columbus at Deseret News.