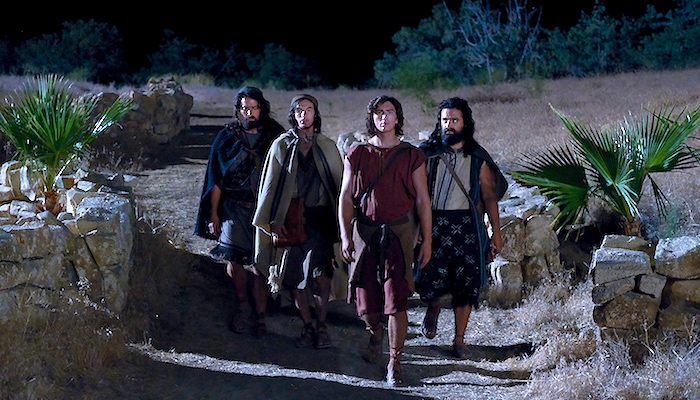 With the The Life of Christ videos finished as of last year, the LDS church is moving on to a new project: Book of Mormon videos. The massive six-year project is supposed to cover more than half the chapters throughout the book, include all the main characters from Nephi to Moroni, and illustrate more than 1,000 years of history. According to Deseret News, the 240 video segments are planned to range in length from three to 20 minutes each for nearly 24 full hours of video. Not only are there dozens of actors, with another few hundred extras, but sets, animals, and realistic props gathered from all over the world.
With years of filming and work lying ahead, the Church is forging ahead this summer, starting at the beginning with Nephi. These first episodes, filming now in the LDS Motion Picture Studio's South Campus in Goshen, Utah, are going to be available for viewing in 2018 on Youtube, the Mormon Channel, and LDS.org. Located in central Utah just south of Utah Lake, Goshen boasts the semi-arid feel, scrubland, and rolling hills indicative if the Middle East. In fact, the Church first chose this area to build its massive, permanent Jerusalem set in 2011. You've seen it before in the Jesus Christ videos, now you'll see it again as the 600 B.C. Jerusalem from where Lehi and his family fled.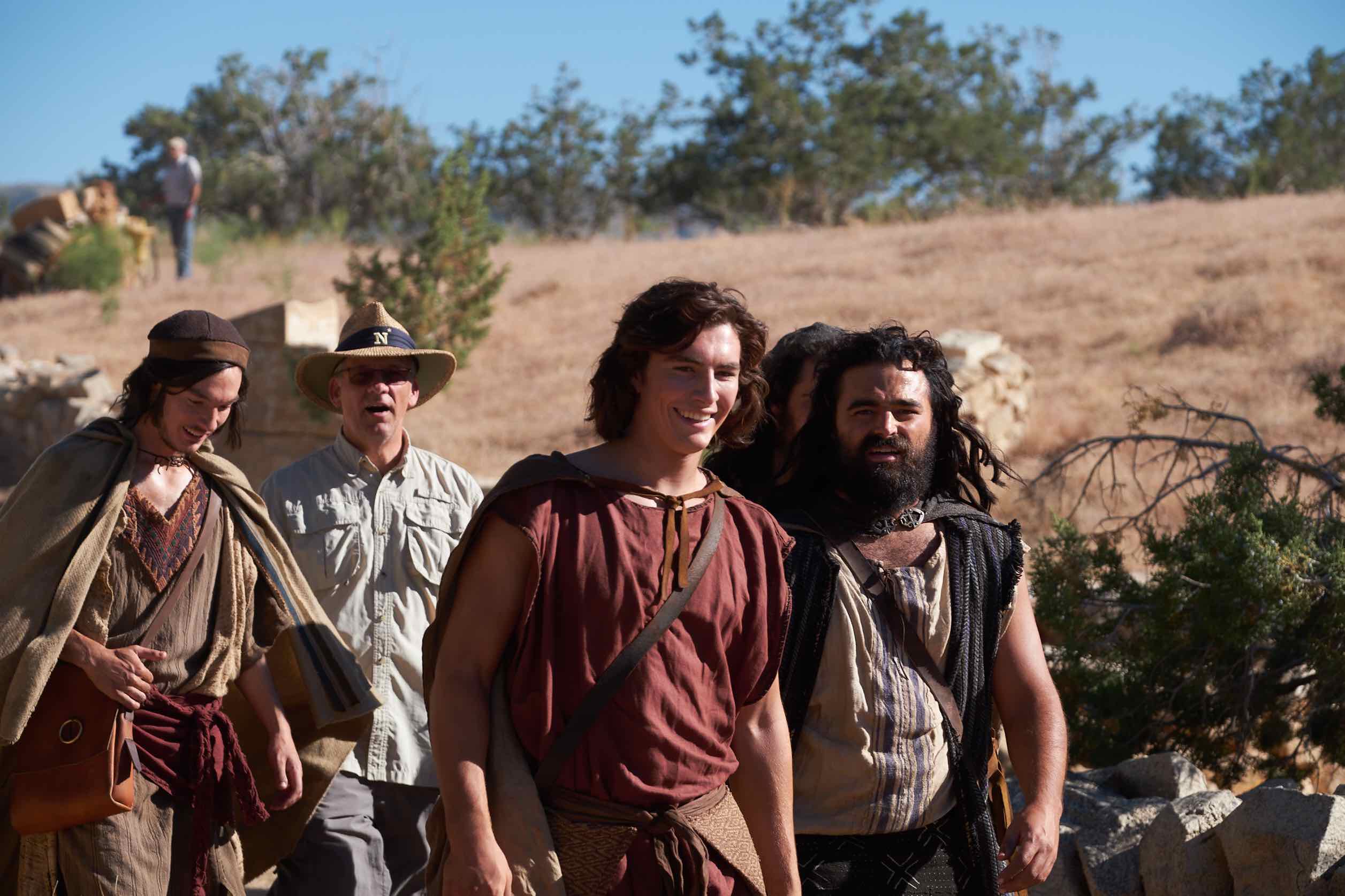 After a month of filming at Goshen and another week or so on the Oregon coast, LDS Motion Picture Studios will have all the raw material for the live-action version of 1 Nephi 1-18, reports the Salt Lake Tribune. This includes fleeing Jerusalem, returning for the Plates of Brass and Ishmael's family, finding the Liahona, the broken bow incident, building the ship, and sailing to the Promised Land—pretty much all your favorite stories of Nephi and his recalcitrant brothers.
However, the new series of videos aims at more than entertaining viewers. The purpose is to bring the scriptures to life, to show that the hardships from the Book of Mormon were real trials experienced by real people, explains producer Aaron Merrell. Furthermore, we can finally see the role in the scriptures of some of the lesser-known characters, like the women. Nephi's wife was instrumental in freeing her husband from bondage in the ship during that tumultuous oceanic voyage, and we'll finally get a glimpse of her faith and bravery. On top of this, the videos are an opportunity to introduce the Book of Mormon to the world.
Deseret News points out that the new series isn't designed to be THE Book of Mormon movie complete with incredibly complex battle scenes and men boasting a wealth of muscles. It's also not designed to give clues into the actual location of where the historic events have occurred. It's purpose is to spread the gospel and build faith.