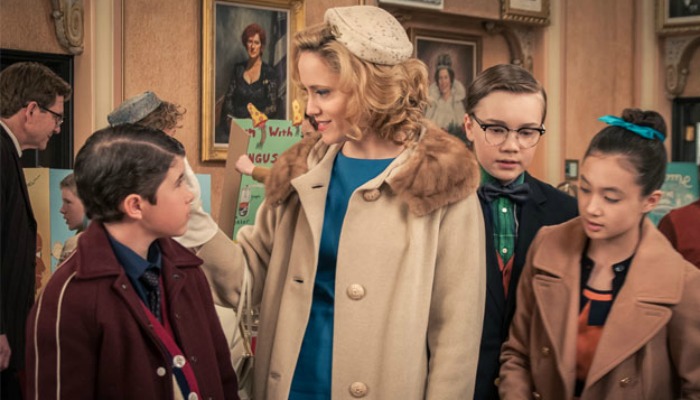 This article was originally written by Jason Guerrasio for Business Insider. The following is an excerpt.
On Friday, Netflix premiered "Granite Flats," a TV series set in 1960s Colorado during the Cold War where not everyone in town is who they seem. The news here isn't that the streaming service acquired an existing show to make available for its subscribers, it's where it came from.
"Granite Flats" is the first scripted drama series from the thriving cable network BYUtv, operated and funded by Brigham Young University. The channel has been in existence since 2000 and is available on Dish Network, DirecTV, and 900 cable providers. But now being tapped by the most prominent streaming service, the network suddenly has many more eyes looking at it.
"I would love to say this was in our master plan, but we just got lucky," Derek Marquis, BYUtv's managing director told Business Insider.
The first season of "Granite Flats" aired on BYUtv in 2013 and quickly found an audience with its family-friendly values mixed with edgy subjects like the town's chief of police on the trail of a KGB spy and the local VA hospital experimenting with mind control as a way to defeat the Soviets. They then upped the ante by bringing on veteran characters actors like Christopher Lloyd ("Back to the Future" films) and Parker Posey ("You've Got Mail") the following seasons.
Read Guerrasio's full article at BusinessInsider.com.