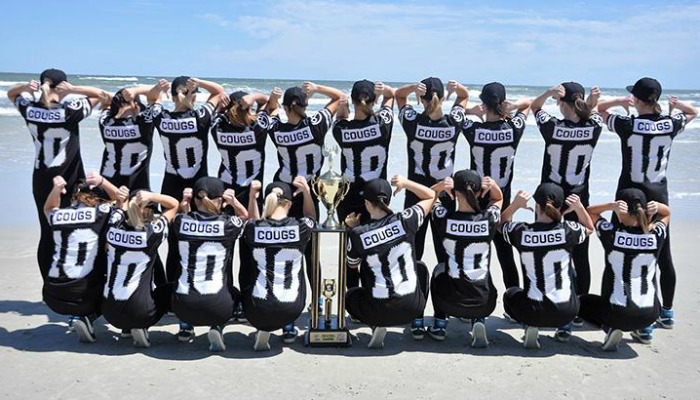 Brigham Young University's precision dance team, the Cougarettes, walked away from the 2016 NDA Collegiate Cheer & Dance Championship with yet another win.
The Cougarettes took first in the Jazz Division 1A competition, which now makes them 16-time national champions since 1997. They clenched the Jazz crown with a score of 9.920. The three-day competition took place in Daytona Beach, Florida from April 7 to April 9.
BYUcougars.com quotes Cougarettes coach, Jodi Maxfield, saying, "I was very proud of the way we performed. We worked hard all year to prepare for nationals and I felt we represent BYU well by winning our 16th national championship."
In addition to claiming the Jazz championship, the Cougarettes also took runner-up in the Hip Hop Division 1A competition. Check out a video, shared below, of the hip-hop routine the Cougarettes used in the competition.