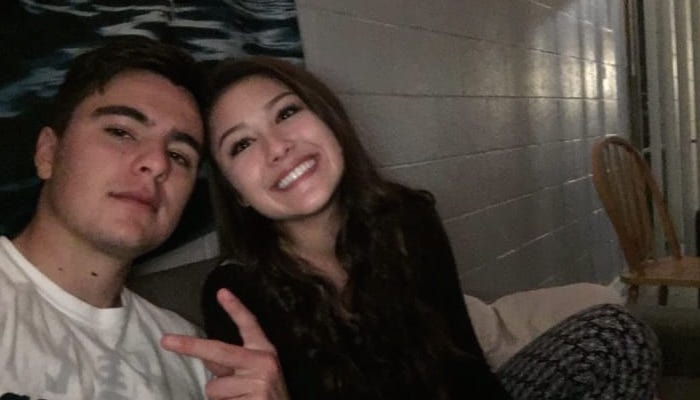 Once upon a time, BYU students Kirsten Titus and Wyatt Hall were (kind of) an item after going on a couple of dates. But, unfortunately things didn't work out, seeing as Titus had her eyes set on someone else.
Instead of breaking the news to Hall over with a phone call, text, Facebook message or face to face (but who honestly does that anymore? #millenials), Titus did it in most creative and, dare I say it, genius ways we've seen yet in the 21st Century.
She made him a Spotify playlist.
So my sister has gone on a couple of dates with a guy named Wyatt but she likes someone else so she made him a Spotify playlist and… pic.twitter.com/kJmgrUBwqb

— Erika (@errikkxa) April 4, 2017
The playlist in it's entirety reads, "Do you still want to kiss me because I am kinda lovin' someone else but we can still be friends."
Older generations may be shaking their heads and thinking "How tactless can this generation get?", or perhaps "What in the world is Spotify?", but to younger generations, this is a masterpiece.
After being shared by Kirsten's sister Erika on Twitter, Kirsten urged her to delete it, but it was too late. The story of the Spotify break-up had already gone viral, and now has over 17K likes and 8.9K shares on Twitter.
Tweets with replies by kirsten (@sirloinburger) | Twitter
Luckily, no feelings were seriously harmed in the making of this playlist. Wyatt confirmed he was by no means devastated by being dumped, and that he "immediately" understood the meaning of the playlist. "I thought it was kind of funny honestly," he told BuzzFeed, explaining that their relationship wasn't "really serious" and that they will remain friends.
Thank you, Wyatt Hall, for having a great sense of humor. And thank you, Kirsten Titus for being hilariously brilliant.
Now please excuse me while I go make sure I haven't been broken up with via Spotify playlists.