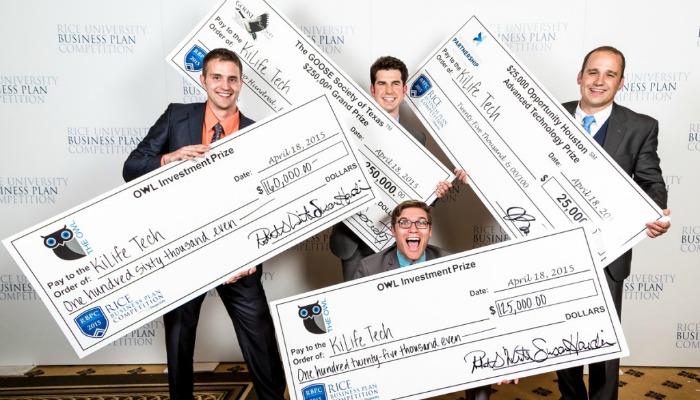 After the panic of losing his 2-year-old son at a Fourth of July parade and the sense of relief after finding him on some nearby swings, Spencer Behrend came up with a brilliant idea: the Kiband.
Behrend, a father of five and recent BYU MBA graduate, decided it was time for parents to have a way of keeping track of their young children when in a crowded environment. The Kiband is a smart band worn by a child that, when paired with the app, sets off an alarm if the child wanders too far.
Parents can designate a certain distance that is okay for the child to wander in, but will notify parents as soon as the child crosses the designated threshold.

Behrend and his colleagues, Zack Oates, Jeff Hall and Jordan Baczuk, competed against 41 other participants and took first place at the Rice Business competition. Behrend's company, KiLife Tech, won nearly $1.5 million—which is the second highest amount ever awarded by this competition and the highest amount ever awarded in competition to a BYU startup, according to blog.chron.com.