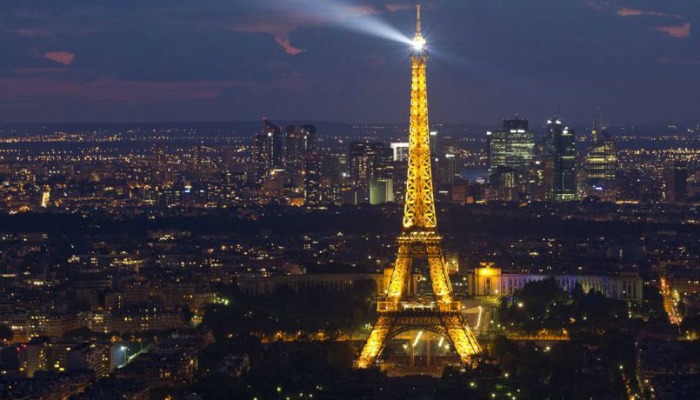 Following brutal terrorist attacks in Paris on Friday, the First Presidency of The Church of Jesus Christ of Latter-day Saints expressed their deep love and support for the people of France.
On Friday, November 13, 2015, terrorist attacks killed at least 128 civilians and injured hundreds more across the city of Paris.
In a statement released November 14, the leaders of the Church said,
With people around the world, we mourn today as we consider the horrific tragedies that have occurred in Paris. We pray for those affected, for their families and loved ones, for the leaders of nations and most especially for the people of France as they struggle to recover from the violence and loss they are feeling so deeply. 
The First Presidency invited Church members around the world to join in prayer for those affected, that "the peace of the Savior Jesus Christ will provide comfort, healing, understanding and hope."
Elder Patrick Kearon, President of the Europe Area of the Church, also released a statement saying,
"During these hours of sadness and pain, members of The Church of Jesus Christ of Latter-day Saints in Europe stand united with all people of decency and good will in expressing our deepest sympathy for the families and friends of the victims of last night's terrible attacks in Paris. Our thoughts and prayers reach out to hearts that have been hurt and minds in trouble and despair."
The First Presidency announced that they have directed flags on Temple Square to be flown at half staff and that the French flag also be flown as "an expression of our love and support."
A post on Facebook from the Paris mission on Friday confirmed that all missionaries serving in Paris are safe. The post reads, "At the time of the bombings all the missionaries were in their apartment. A message was sent to the Zone Leaders to make sure that all missionaries based in Paris will stay in their apartments tomorrow until further notice."
A second Facebook post on France Paris Mission Babin Mission page assured Church members that safety of the missionaries is of utmost importance. "We are and we will stay vigilant to assure safety to all our children."