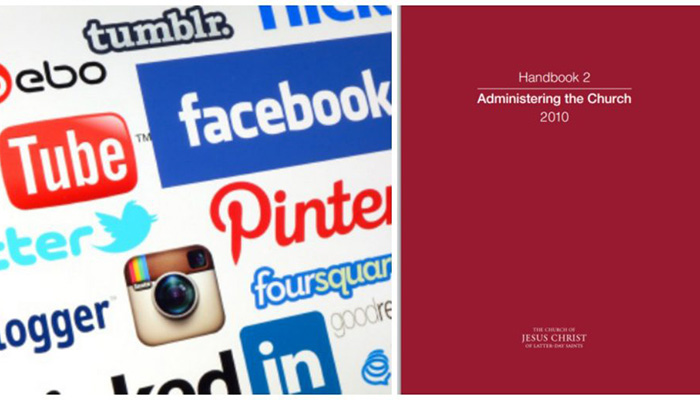 Social media is becoming ever increasingly important in spreading the gospel for The Church of Jesus Christ of Latter-day Saints. Recently the Church has updated its Handbook 2: Administering the Church, to include social media. The Church Handbook 2 is "…a guide for members of ward and stake councils. It provides a doctrinal foundation of the work of the Church…"
Source LDSLiving.com
What's New:
"Social media properties must be properly maintained and actively moderated to ensure that any inappropriate content is promptly removed."
"The website, blog, or social media profile should not be the name of a Church unit. For example, 'First Ward News' or 'Friends of the First Ward' is acceptable, while 'First Ward' is not."
"The Internet can also help people connect with one another and share Church content with friends and family."
What has been changed:
Original
"Members are encouraged to be examples of their faith at all times and in all places, including on the Internet. If they use blogs, social networks, and other Internet technologies, they are encouraged to strengthen others and help them become aware of that which is useful, good, and praiseworthy."
Changed
"Members are encouraged to use the Internet to flood the earth with testimonies of the Savior and His restored gospel. They should view blogs, social networks, and other Internet technologies as tools that allow them to amplify their voice in promoting the messages of peace, hope, and joy that accompany faith in Christ."
What Remains:
As before, members are requested to avoid using or imitating Church logos, and to be careful not to suggest that the things we share online are sponsored or endorsed by the Church. Members are still encouraged to use civility and kindness online and resources are given for additional help and clarification.
Source LDSLiving.com