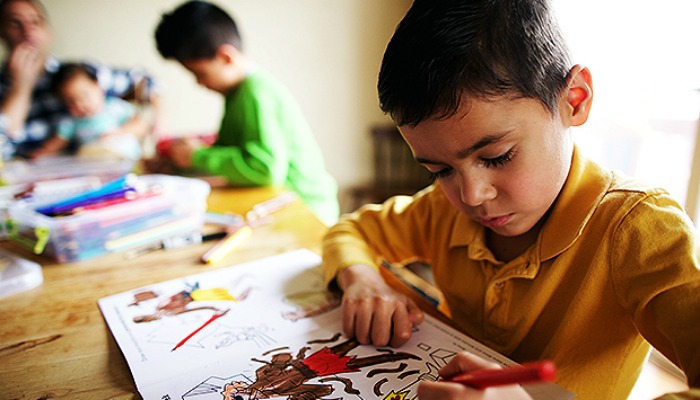 The Church of Jesus Christ of Latter-day Saints released the first in a series of Book of Mormon coloring books for children.
Church News reports that these books are to act as a resource to help children gain a love for the people, stories, and teachings in the Book of Mormon. The coloring books are designed to support personal and family scripture study. As children go through the books, they will find coloring pages, connect the dot puzzles, mazes and other activities.
Eventually, the book will be translated into all languages the Book of Mormon is available in. The Church expects that by the end of March 2016, the Spanish, Portuguese, French, Japanese, Korean, Chinese (Traditional), German, Russian, and Italian language versions will be available.
For those interested in purchasing the coloring books, the first one is available for purchase online at store.churchofjesuschrist.org or at the Distribution Services and Deseret Book stores. The price of the coloring book is 85 cents.
Individuals can also download the coloring book for free from LDS.org.