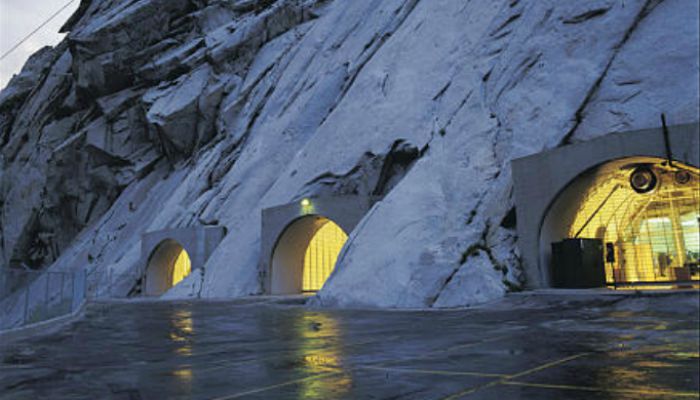 The Church of Jesus Christ of Latter-day Saints granite mountain vaults are among some of the world's most protected sites.
The vaults, located in Little Cottonwood Canyon, contain billions of images with genealogical information. Deseret News reports that the vaults are also a "deep-storage center for LDS Church operational, leadership and history ." 
The public is not allowed into the vaults, as a precautionary measure to maintain and protect the historic records from contamination.
Area 51, the Federal Reserve Bank, the Korean Demilitarized Zone, and Fort Knox are among some of the other sites that also made the list, compiled by Can You Actually.
For more information on the Church's vaults, and for the complete list of the most protected sites, visit deseretnews.com.