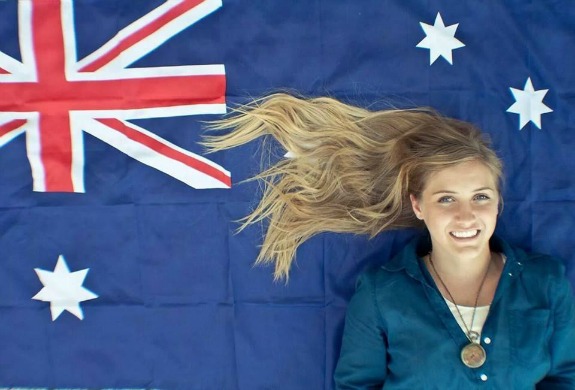 The young woman who was hit by a car nearly two weeks ago while serving a mission in Australia for The Church of Jesus Christ of Latter-day Saints, has started waking up from her coma. Doctors placed Sister Kendal Levine into a medically induced coma after the accident when they found internal bleeding in her lungs and discovered she had suffered severe head trauma.
By the time Levine's parents, who recently relocated from Utah to Hawaii, arrived in Australia, doctors were still waiting for Levine to come out of the coma.
Last night, in the Facebook group Prayers for Sister Kendal Levine, Mindy Jones Blake, Levine's aunt, posted the following:
WE SEE BLUE EYES!!! SISTER KENDAL IS WAKING UP!!!! Most of the day today Ken has been moving her arms, legs, feet and head. Voluntarily!!!
Blake's message, posted at 5:30 pm (MST), explained that Levine had her eyes half open for a good portion of Tuesday evening and was beginning to respond to the family with arm movements. Blake confirmed that Levine sees her family but can't quite focus all the way yet. Good news came when Daxon, Levine's brother, skyped in to talk with her. She seemed to respond the most as he told her about his day.
[quote_box_right]"Her work is not done. The Lord's work is not done. Miracles never cease!"[/quote_box_right]Blake let those following Levine's progress via Facebook know that it will take a while for Levine to respond fully since her brain is still healing and trying to regain strength. Her family is remaining strong as Levine continues on the road to recovery. As Blake stated on Facebook: "Her work is not done. The Lord's work is not done. Miracles never cease!"