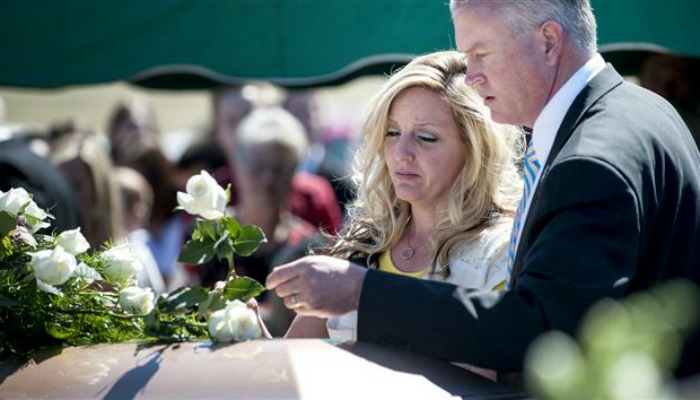 The funeral for deceased Sister Brittany Nicole Scadlock, who died while serving a mission in Argentina for The Church of Jesus Christ of Latter-day Saints, honored the young woman for her Christ-like example.
Brooklyn Hanks, one of Scadlock's mission companions, spoke at the funeral and revered the missionary as a happy and faithful young woman, according to the Standard Examiner.
She wanted to be a true instrument in God's hand. She was determined to make good things happen all around her.
Elder Mervyn B. Arnold, a member of the Church's First Quorum of the Seventy, read a letter from the First Presidency, which read, "We hope you will be able to derive some comfort in knowing that your dear daughter could not have been engaged in a more worthy service."
A letter from Scadlock's mission president shared at the funeral explained what happened while the missionary was in the hospital in Argentina, ill from e-coli. The letter read, "I want you to know that the day she went to the hospital, we gave her a blessing that she'd be able to finish her work." Although Scadlock has passed on, her family takes comfort in knowing that she is finishing her mission on the other side of the veil.
All of Scadlock's siblings shared stories of the example and inspiration Scadlock was to them as their sister with all of the friends and family gathered. One sister, Taylor, explained that she knows her sister's happy demeanor will stay with her through the eternties.
She was a light to everyone, mostly because she smiled. I know she is happy on the other side. She has a smile on her face.
Scadlock died on March 11, 2015, after eight months of service in the Argentina Resistencia Mission.