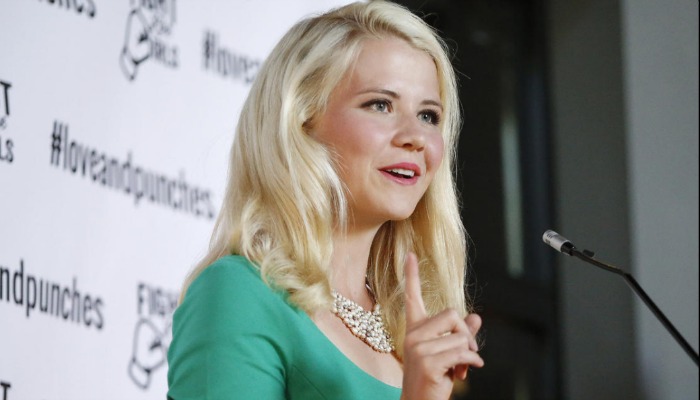 When 14-year-old harp prodigy Elizabeth Smart was taken from her home in 2002, news outlets everywhere went berserk. After 9 months of rape and starvation at the hands of a religious fanatic, Smart was finally discovered alive: a statistical miracle.
Today, Smart is using her story to inspire girls everywhere. Smart has spoken out against pornography, decried the condemning nature of chastity lessons, and works with organizations like Fight Like Girls, aimed at empowering women fighting against anxiety, infertility, eating disorders, and so-forth. In 2013, Smart published her personal memoir, "My Story."
Lifetime recently announced the production of an Elizabeth Smart movie, from her own perspective.
"'I am Elizabeth Smart,' the officially authorized flick about the real-life Elizabeth Smart, will feature Smart narrating the story of how she was snatched at age 14," according to TV Guide. "… The film starts production in Vancouver in May."
Unlike CBS's 2003 version of her story, told from her parents' perspective, Lifetime's movie will be Smart's own account of the incident. Smart will also narrate and exec produce the film.
"Lifetime's take will be exec produced by Smart, Steve Michaels, Jonathan Koch and Joan Harrison of Asylum Entertainment, Allison Berkley and Joseph Freed of Marwar Junction Productions and Barbara Lieberman,"explained The Hollywood Reporter. "Sarah Walker will direct from a teleplay by Tory Walker."
Smart also recently announced the birth of her second child with husband Matthew Gilmour.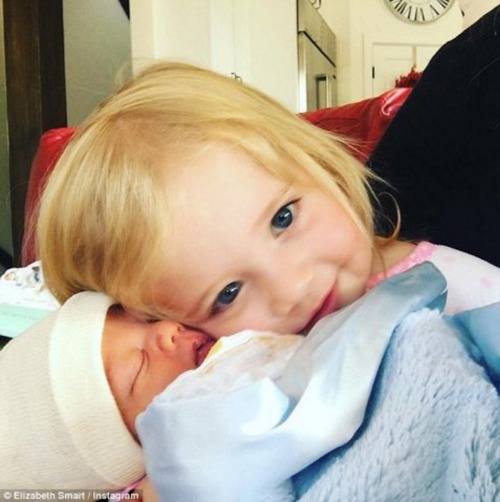 "These two make my Easter perfect," Smart wrote in an Instagram post Sunday. The post features her 2-year-old daughter, Chloe, and a baby boy, born April 9th.
Smart is notoriously private about the birth of her children. In 2015, the birth of her first child was not announced until three months later.
"It is totally private. This is something she is keeping to herself and not trying to have out there, " said Ed Smart, Elizabeth's father.
"When I had my little girl it felt like my heart was relocated in my throat," she told TODAY after the birth of her daughter, Chloe. "Every second of my day was, 'Is she breathing, is she OK, what does she need?' Now as a parent, going out and talking to other parents, talking to other survivors and hearing their story, I can't help but think of my own parents and what they went through."