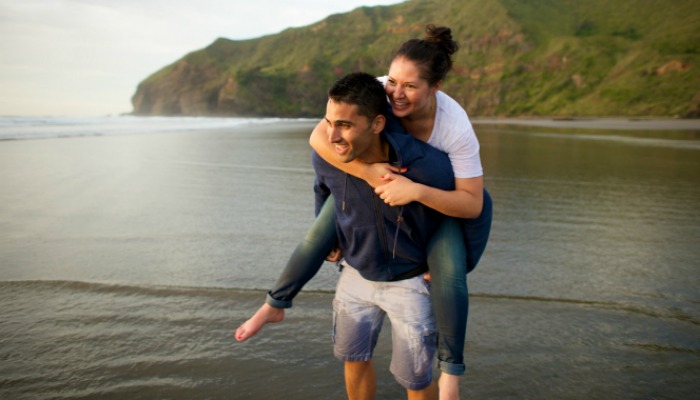 Many people say that the first year of marriage is the hardest. Others disagree with this sentiment. Whatever your stance, marriage can be hard. There is nothing wrong with reading a book or two to improve your relationship skills. Here are seven books about strengthening marriage that will improve your relationship with your spouse and with Christ.
Boundaries in Marriage by Dr. Henry Cloud and Dr. John Townsend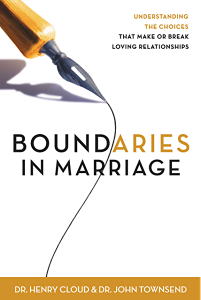 This book is great for explaining that even when you are married, respecting your spouse's "personal territory" will only strengthen your marriage. This book also covers how to set boundaries with your parents, no matter how well-intentioned they are and you are. It also provides safeguards for protecting your relationship from idols, affairs, and much more.
Dr. Henry Cloud is a clinical psychologist and leadership expert. He could be considered an expert on boundaries because he has written many books about it. The list includes "Boundaries: When to Say Yes, How to Say No, To Take Control of Your Life", "Boundaries for Leaders", "Boundaries with Kids", and "Boundaries in Dating." Most of these books also have accompanying workbooks.
His Needs, Her Needs by Willard F. Harley, Jr.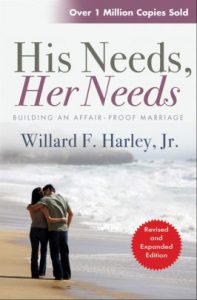 In this book, Harley addresses the top ten most vital needs of couples. While men and women have basically the same needs, they have different priorities when it comes to meeting those needs. This book explores how to show love to your spouse and eliminate issues at the source.
Dr. Harley is a clinical psychologist and marriage counselor. He has written over 25 books but His Needs, Her Needs continues to be his bestseller. The first version was written in 1986 and has been updated many times throughout the years.
Related Link: Charity and the 11 Secrets for Happiness in Marriage 
Cheers to Eternity by Ben and Al Carraway
Al Carraway, formerly Al Fox, made headlines with her first book "More Than the Tattooed Mormon." She co-authored her next book, "Cheers to Eternity: Lessons We've Learned on Dating and Marriage," with her husband Ben. This book highlights the simplest of principles in a lovely way, touching on putting God first, having constant communication, and being a team. Strengthening marriage can be as easy as implementing these principles.
This book is meant for basically everyone. Singles, newlyweds, not-so newlyweds alike can learn something from this book. The Carraways are relatable and have filled their book with love and laughter. They currently have three children and live in New York.
Rock Solid Relationships by Dr. Wendy Watson Nelson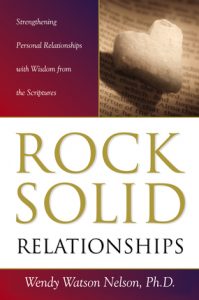 We all know that our prophet, President Russell M. Nelson is a heart surgeon and accomplished doctor. Did you know that his wife Wendy also holds the title of Dr?
Wendy Watson Nelson has been a marriage and family therapist for over 30 years and has a Ph.D. in family therapy and gerontology. Dr. Nelson has authored many books, but this one, in particular, focuses on building a rock-solid relationship upon our Rock and Redeemer, Jesus Christ.
This book is full of examples from the scriptures and modern-day applications for strengthening marriage. Multiple five-star reviews prove that this book is worth the money.
Preparing For Your Celestial Marriage by Dr. Mark D. Ogletree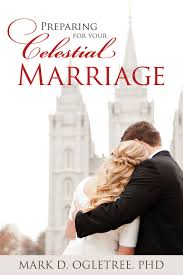 Dr. Ogletree is a professor of Church History and Doctrine at Brigham Young University. He received his master's degree in mental health counseling and educational psychology and previously owned and operated his own marriage and family therapy practice. He has authored seven books on parenting and marriage.
I read this book just before I got engaged and it really prepared me for the commitment I was about to make. Before getting engaged I felt nervous about my personal abilities to become the kind of wife that God wanted me to be. After reading this book I felt much more capable and was able to move forward with faith.
Related Link: 12 Topics Every Couple Should Discuss Before Marriage (Straight From a Therapist) 
The 5 Love Languages by Gary Chapman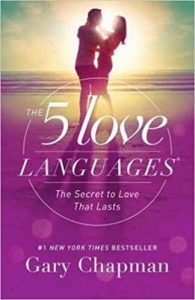 Growing up, I always used to hear my mom talk about love languages. Knowing your significant other's love language is a wonderful way to learn how to love them better. This works, not only with your spouse, but also with your children, and basically any other close relationship you have.
Chapman is a radio talk show host, author, and Baptist Pastor. "The Five Love Languages" is his best selling book and it has lead to additional books, "The Five Love Languages of Children," "The Five Love Languages: Military Edition," and "The Five Love Languages for Men." Their website also offers a quiz to discover what your love language is.
For All Eternity by John L. Lund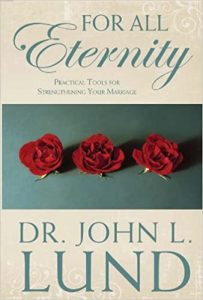 Dr. John L. Lund is a licensed marriage and family therapist and severed as a court-appointed "Family Court Commissioner" for many years. He is also certified as a Mediator, Negotiator, and Arbitrator. This book, along with his other books, add a dash of Lund's unique humor.
Dr. Lund also touches on love languages, this time from an LDS perspective. This book also includes a love language quiz and tips on how to speak your spouse's love language. He emphasizes the importance of listening skills and teaches the difference between active and reflective listening skills. These skills will allow you to resolve conflict in a healthy way and build a marriage that lasts for eternity.
Is there a book that you love about strengthening marriage? Share in the comments.