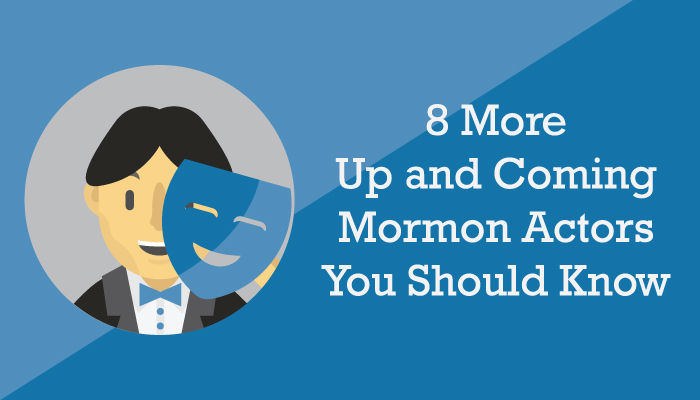 You are no doubt familiar with the most famous LDS actors. But another generation of up and comers are starting to make names for themselves.
Thayne Jasperson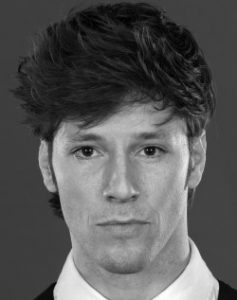 Thayne Jasperson first appeared on your screen in High School Musical and High School Musical 2. He later made a run on So You Think You Can Dance.
But his career has really begun to take shape off stage. He was in the original Broadway casts of Newsies and Matilda before being cast as the original Samuel Seabury in Broadway mega-hit Hamilton. While he took some time away from the production, he is back now where he is also the understudy for John Laurens, Phillip Hamilton, and King George.
Monica Moore Smith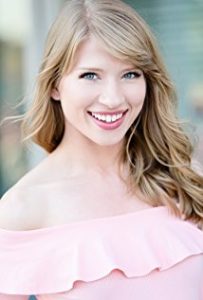 You may remember Monica Moore Smith when we wrote about her hip-hop cover of "I Need Thee Every Hour." But this talented multi-hyphenate is also building an impressive acting resume.
In addition to using her singing chops in the re-imagined "Saturday's Warrior," she has gone on to perform in Tim Timmerman, Hope of America. Also, check out her performance in Netflix original Deidra and Laney Rob a Train that is sporting a 90% on Rotten Tomatoes
Jacob Buster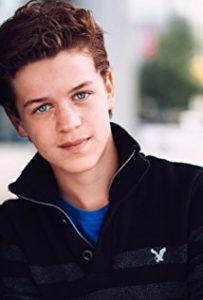 LDS audiences may recognize Jacob from his starring turn in the feature film The Christmas Project. But he has been busy making a name for himself on the small screen.
After a guest appearance on USA networks Suits, he booked a recurring role in the futuristic sci-fi Colony costarring Josh Holloway from Lost. Most recently he completed a supporting role in the CW TV movie Searchers. Now that Colony has been renewed for a third season, Jacob is sure to be spending much more time lighting up your screen.
Skylar M. Day
The precocious Skylar Day co-starred with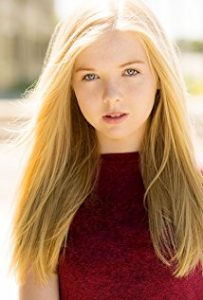 Jacob Buster in The Christmas Project. And has already filled up her 2018.
She has the featured films Behind You and Hello I Love You both set to release this year.  
But she may really make her mark in the short The Farmhouse where she's booked the leading role.
Mason Davis
Mason Davis first caught our attention as Ben Robbins in The Cokeville Miracle. But he had been acting since appearing in CSI: NY in 2012.
But after appearing in the Jeremy Renner film Wind Runner last year, Mason has booked the role of Viggo in the TV series Yellowstone. Yellowstone, which costars Kevin Costner and Wes Bentley (Hunger Games, Pete's Dragon), is the event TV program that Paramount is using to launch their new network "The Paramount Network" so you can count on seeing the show promoted regularly until it premieres this summer.
Ariana Bagley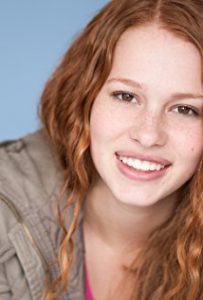 In our last look at up and coming Mormon actors, we profiled Ariana's brother Anson. But the Bagley family is full of talent.
After Ariana's turn as Myleka in Once Upon a Beehive, she has now lined up a role in Not Cinderella's Type which is being directed by Brian Brough the director behind Nowhere Safe, 16 Stones, and Singing with Angels. She'll also be reuniting with her Once Upon a Beehive costar, Paris Warner.
Bailee Michelle Johnson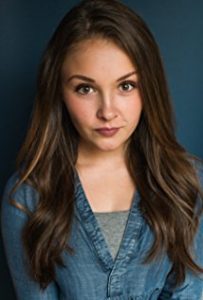 Bailee Michelle Johnson first appeared on screen in the James Franco thriller 127 Hours. In the seven years since, she's steadily added twenty acting credits to her name.
In 2017, she started a recurring role on BYU TV's Extinct as Kylie who was separated from her parents when she was six years old and now must cope with their reappearance.
Extinct was not renewed for a second season, freeing Bailee to pursue new projects in 2018.
Brian & Alison Clark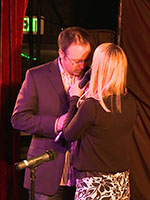 Why have one actor, when you can have two? Couple Brian Neal Clark and Alison Akin Clark worked together in their very first production Out of Step. In the years since they worked separately. Brian picked up a guest spot on the TV show The Writer's Block, while Alison picked up a leading role on the web series Pretty Darn Funny.
But recently the two have started to make a name for themselves together again. They acted together as Adam and Terri Flinders in Saturday's Warrior and then again as Ralph and Pam Buckley in The Christmas Project. Let's see if 2018 brings them more roles together or apart.