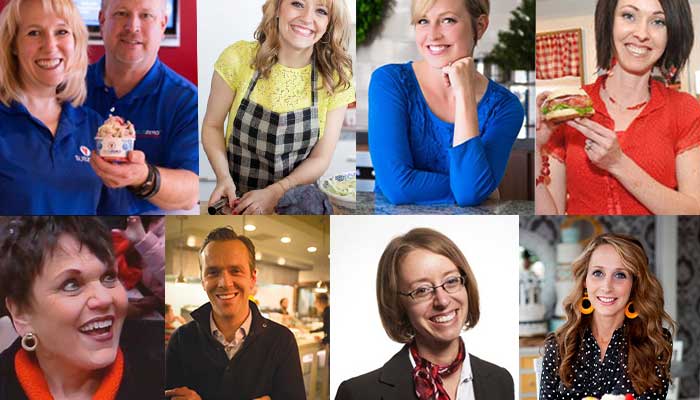 Everyone's heard of the Osmonds, David Archuleta, and Gladys Knight, but did you know that there are other well-known Latter-day Saints in the culinary arts?
Below we have listed eight prominent Mormon chefs and bakers who make everything from cupcakes to filet mignon and who are famous for having their own cooking show to winning the prize for the World's Best Dessert. Peruse the list below to look for any familiar names, and don't forget to comment with your own suggestions for the list!
Colton Soelberg
Founder of the Heirloom Restaurant Group, the owner of Communal, Pizzaria Seven Twelve,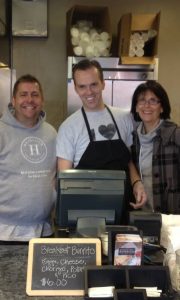 and Mountain West Burrito in Provo Utah,  Colton worked his way up in the restaurant world starting as a busboy.
He trained in New York at la Cote Basque. Colton described a time when the head chef's wife walked into the restaurant and said, "It's me or the restaurant." He picked the restaurant.
Colton doesn't believe it has to be that way, and has successfully balanced his family life with his successful restauranteur career.
Colton lives by the philosophy that every bite counts and designs his restaurants and menus accordingly.  
Rachael Hutchings 
Best known for her popular food blog La Fuji Mama, Rachael took her world travels and condesned them into something accessible, delicious and fun.
She lived in Paris, Tokyo, Yokohama, and Memphis before settling in California. She recently moved to Lehi, Utah with her family.
In addition to her blog, she co-authored, "Peko Peko: Family Friendly Japanese Recipes."
Rachael told the New York Times, "As the Church becomes more international, Utah Mormon food is no longer the standard."
Christy Spackman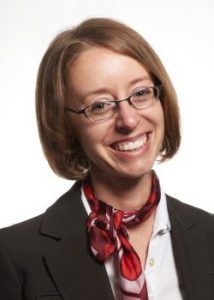 Christy may not be best described as a chef so much as a professor of food. Her current work at Harvey Mudd University has her studying the technology involved in the taste of water.
Before her academic work, Christy worked for Kraft Foods, setting up a molecular biology lab to assist the executive chef in developing new products.
Christy is also something of a Jell-O historian, writing an interesting feature for Slate magazine on how  Jell-O and Mormonism have crossed paths over time.
Christy's food storage is comprised mostly of flour, sugar, and chocolate.
Carmell Childs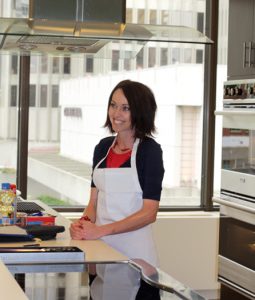 Wife and mother Carmell Childs is best known for winning the title World's Best Recipe during the 2012 World Food Championship.
The winner of the Smucker's Spreading Family Traditions Recipe and Essay Contest and the Del Monte's Crown the Cook recipe contest, Carmell was invited to join the Championship in Las Vegas. She made it to the last round—in the running for the fifty thousand dollar grand prize—and then declined to attend the event, which was held on Sunday.
Carmell currently lives in Emery County where she invents new recipes and enters into new competitions whenever she gets the chance.
Kelsey Nixon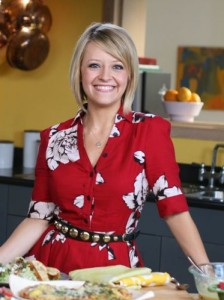 You might have first been introduced to Kelsey Nixon on the Food Network's popular reality show "Food Network Star", where people compete for their own Food Network show. Kelsey came in fourth but was voted fan favorite. Two years later she was offered her own show, Kelsey's Essentials on the Cooking Channel, on which she has starred ever since.
However, "Food Network Star" wasn't Kelsey's first time on screen. At BYU, where Kelsey went to college, Kelsey starred in her own cooking show, "Kelsey's Kitchen" for iProvo Cable TV. Kelsey reports that bringing the cooking to the home is really what is important to her, and she patterns her shows on recipes and ingredients that most home cooks have or could obtain easily.
Kelsey married a fellow BYU grad and the couple has one little boy. The three of them live in New York, an experience which, Kelsey reports, is great for their testimonies, as their beliefs are frequently challenged, and she can constantly reaffirm what she knows to be true.
Nancy Judd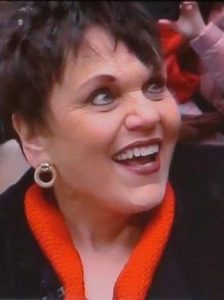 Nancy Judd, a mother of 8 and grandmother of 35 from Alpine, appeared on a special episode of "Chopped" in 2014 titled, Grandma vs. Grandma.
The 70-year-old entered to participate because, as she reported on the show, she wanted to earn money for herself and her husband to go on a mission.Though Judd didn't win the competition (she was chopped in the first round after making a delicious meal without one of the key ingredients), she was thrilled to have participated.
This wasn't her first time on screen, either. Nancy won $10,000 in the dessert competition at the World Food Championships, ran her own cooking show, "Fun With Foods," and appeared on the "Today" show, according to her profile on the World Food Championships website.
Janell Brown
One Sweet Slice owner, Janell Brown, won the Food Network's reality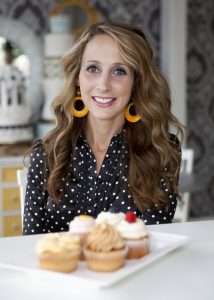 show, "Cupcake Wars" along with $10,000 in 2012. Janell, who started One Sweet Slice in 2011, opened up another store in 2013, though both are now closed so the Browns can focus on their family.
Previous to opening up her shop, Janell decorated cakes of all kinds for eight years out of her own home. After the closure of her bakeries, Janell has taken her creativity online, and now runs a popular recipe blog as well as writing her own baking books.
Jerry and Naomi Hancock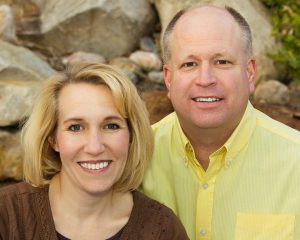 Popular ice cream and frozen yogurt franchise, Subzero Ice Cream, is owned by dynamic husband-and-wife duo Jerry and Naomi Hancock. This unique business creates custom ice cream using liquid nitrogen right in front of the customer's eyes.
The business first gained nationwide attention when it appeared on the popular show "Shark Tank." Though none of the sharks invested in Jerry and Naomi's company, they gave rave reviews of the ice cream and generally agreed the company was going places—and it has!
According to the company website, Jerry and Naomi have always been interested in customizable food. The couple owned a restaurant called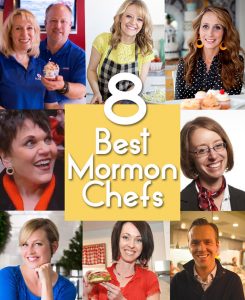 New York Burrito, which allowed customers complete control over creating their meals, for a number of years. The couple wanted to provide that same customization to desserts.
Do you have any other amazing Latter-day Saint chefs to add to this list? Comment below!