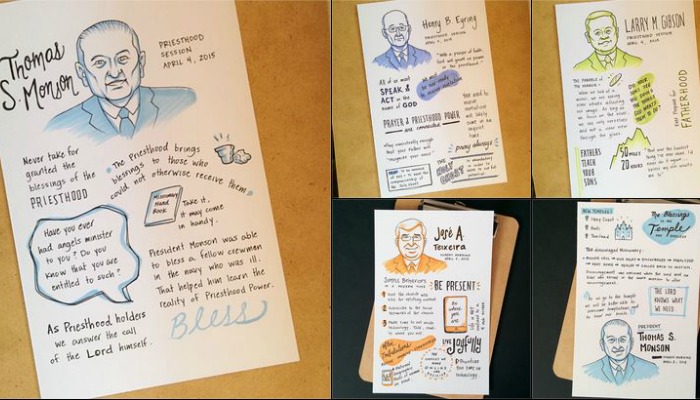 This article was originally written by LDS Staff for LDS Living. The following is an excerpt. 
Kent Carollo takes unconventional notes by sketching the key points along with portraits of each speaker. Check out some of our favorites.
Find more of his sketches from General Conference on Instagram, here.
Saturday A.M. Session: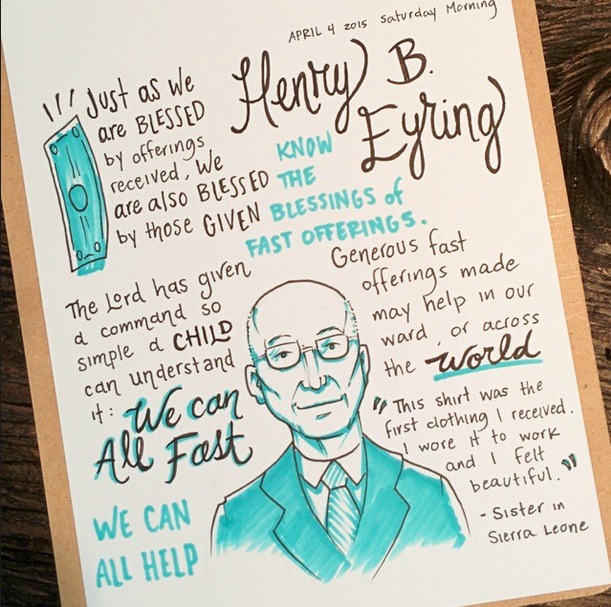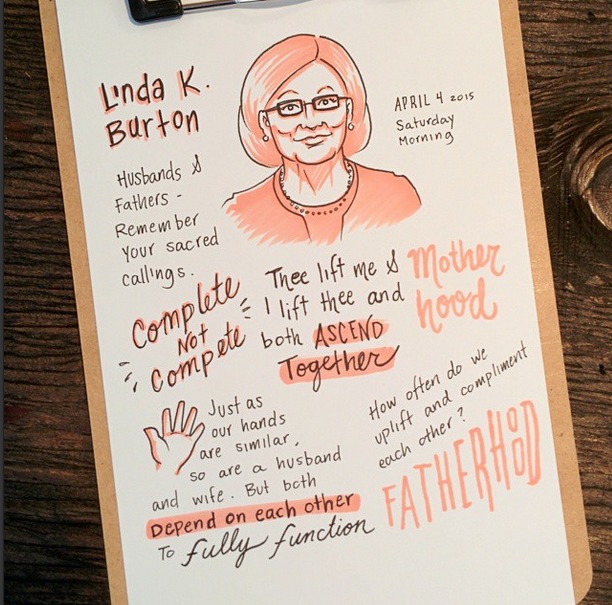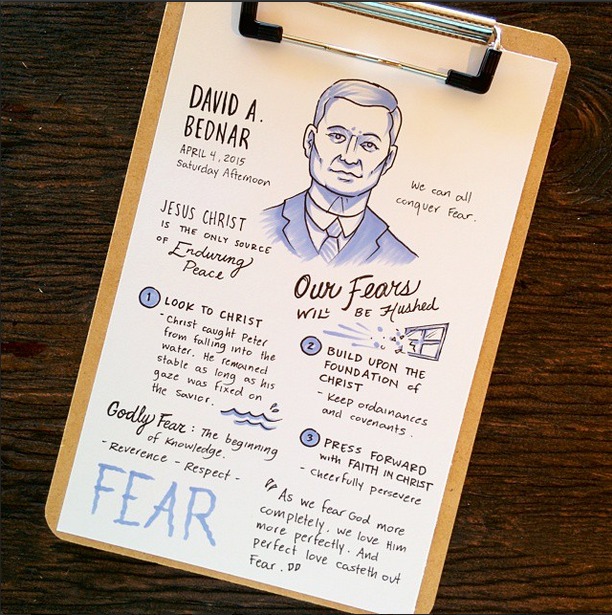 If you want to keep reading, visit LDS Living.