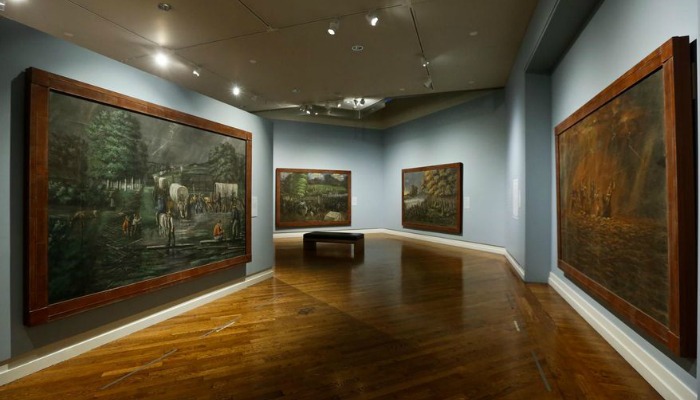 The "Mormon Panorama" exhibit at Brigham Young University's Museum of Art honors the life and art of early pioneer artist C.C.E. Christensen.
Christensen, a Mormon convert from Denmark, headed for the Utah Territory in 1857 and along the way rekindled his love for art. Years after settling in Utah, Christensen decided to paint important scenes from Mormon history on huge canvases.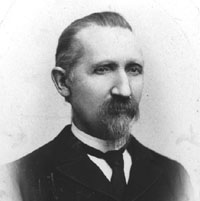 With the enormous canvases, Christensen came up with a very forward-thinking way to showcase his art. He stitched his paintings together into a long scroll, which was attached to gears that would rotate the images, and he called it the "Mormon Panorama." Christensen toured Utah displaying his "moving pictures," which were accompanied by an entertaining narration of the events for the audience.
Ashlee Whitaker, curator of the exhibit, told Washington Times,
At the time it really was a total experience. He was one of the first to tell the Mormon story through paintings.
In order to properly preserve the paintings, BYU has separated the expansive canvas scroll into individual pieces.
Upon viewing the exhibit, the Washington Times observed, "When viewed up close, one can see the weathered marks of its past – of the scroll being rolled up, loaded onto a wagon and taken along rough roads in winter."
The exhibit commenced on June 4 and will go until October 3, 2015. For more information on the exhibit, go to BYU's Museum of Art website.