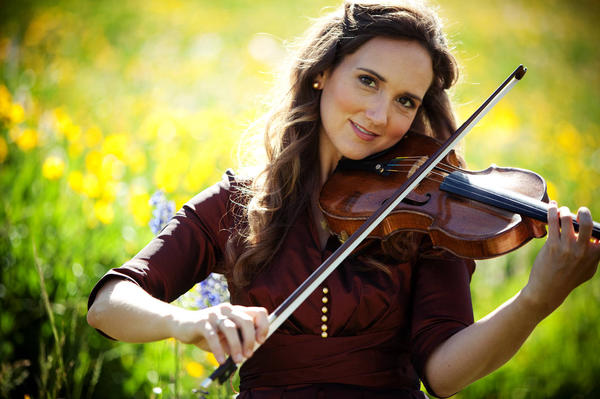 Wednesday is a time for us on social media to express our woman crushes for #WomanCrushWednesday. This week's installment features Jenny Oaks Baker.
Ms. Oaks is one of the most accomplished classical violinists in the United States. She's been nominated for a Grammy Award for her 2012 album, Wish Upon a Star, and consistently enjoys a top spot on Billboard's 100. She has performed as a soloist in top venues around the world including Carnegie Hall, Lincoln Center, Strathmore Hall, the Library of Congress and as a guest soloist with the Jerusalem Symphony, Pittsburgh Symphony, San Diego Symphony, Utah Symphony, and the Mormon Tabernacle Choir. She has collaborated with the likes of Gladys Knight (a previous Wednesday crush for us), Kurt Bestor, Marvin Hamlisch, and even the former Secretary of State Condoleezza Rice.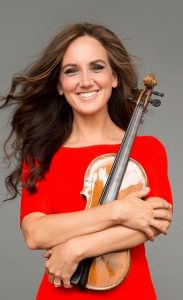 She's been playing the violin since she was four years old but will soon add acting to her resume. 
Mitch Davis, the director of The Other Side of Heaven reached out to Baker in January and asked her to do the soundtrack for his newest film, Stuck, then, he asked if she would audition for a role. She did, and landed a major role next to such actors as Patrick Stewart and Jon Heder (of Napoleon Dynamite fame). The film is slated for release in November.
Learn more about Jenny Oaks Baker and see her upcoming performances on her website.