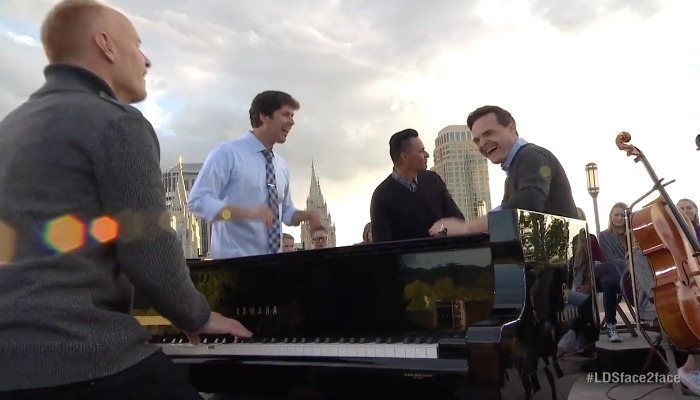 This article was originally published on Deseret News by Lottie Peterson. Below is an excerpt:
The Piano Guys began their quest to perform at all of the Seven Wonders of the World two years ago when they played on the Great Wall of China. Pianist Jon Schmidt described it as a surreal experience that had him thinking, "Wow, I'm glad my mom made me practice the piano."
The group got one step closer to achieving its goal when it played in front of the Christ the Redeemer statue in Rio de Janeiro the following year.
Although the end of 2015 still has them five wonders shy of fulfilling their goal, this year has been far from disappointing for the musicians.
"This year has really surprised us — in a good way," Schmidt said in an interview with the Deseret News. "It went way beyond our expectations."
This year, The Piano Guys filmed a video in Scotland, performed at Carnegie Hall, played a sold-out concert at Red Rocks Amphitheatre, and even performed a sold-out show in Hungary. A live album of their Carnegie Hall and Red Rocks performances was recently released.
"We never thought that we would be able to play these venues that you hear about growing up, (venues that) the acts we really respect have played," Schmidt said.
In fact, they never thought they would draw so much attention even within their home state of Utah. They laughed at their manager when he arranged for them to play at the Vivint Arena last year, thinking there was no possible way they were going to fill the venue. After all, as Schmidt put it, a lot of what they do is centered on a piano and a cello.
Continue reading at Deseret News.