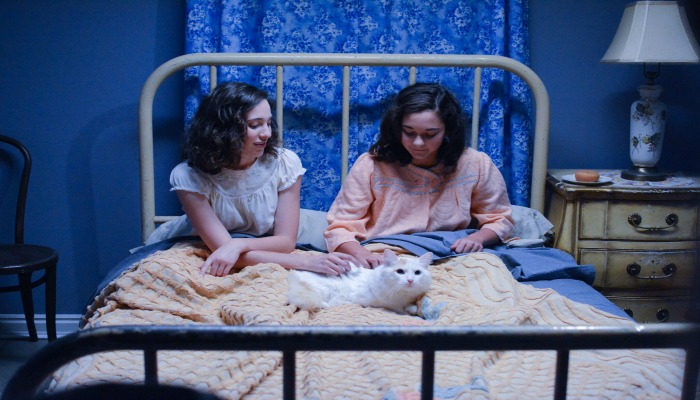 Historically, few situations have tried to wring the human out of humanity with such fervency as the Holocaust. And though it is estimated Nazi Germany was responsible for the deaths of over 10 million, it did not succeed in stomping out embers of courage, loyalty, and charity: all that makes us human.
Figures from the Holocaust emerged larger than life. We're all familiar with the young diarist Anne Frank, her account of hiding in the attic and the tragic end to her story. Maybe some of us are familiar with Miep Gies, the woman who hid the Frank family in the attic for 2 years and preserved Anne's diary. We know of Otto Frank, Anne's father, who published his daughter's journal so the whole world might know her story.
One name I became familiar with recently is that of Hannah Pick-Goslar, known in Anne Frank's diary as Lies Goosens, known to Anne as Hanneli.
"Best friends since kindergarten, Hanneli and Anne grew up in Amsterdam. When  Nazis invaded in 1940,  Hanneli  and Anne had no idea how their lives would change forever. By the summer of 1942, Anne and her family secretly went into hiding and the best friends were abruptly parted."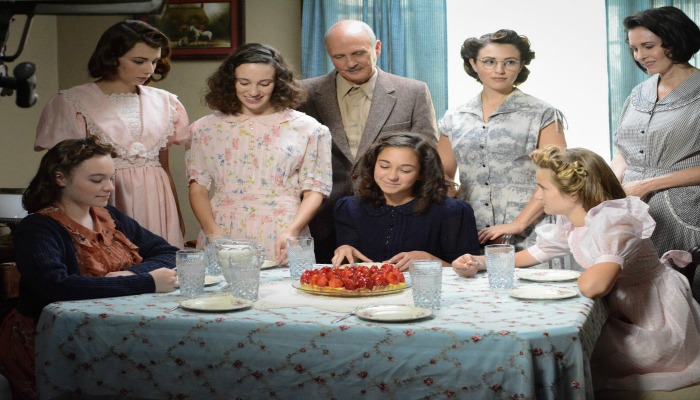 This is how Utah-based directors Sally Meyer and Ali Barr began the pitch for their short film Hanneli and Anne.  I had the opportunity to sit down with the two of them to discuss inspiration, the production process, and of course, Hannah Pick-Goslar.
The Inspiration
"She knew she would be shot if she were seen, but she risked her life."
Sally Meyer spoke of the Hannah Pick-Goslar with the same reverence given to saints.  A writer and director from Salt Lake City, Utah, Meyer stumbled upon Hannah's story while looking for material for a script-writing competition.
"I was like you," she said, "I had never heard her name before, but I thought, 'this is an amazing story that needs to be told.'"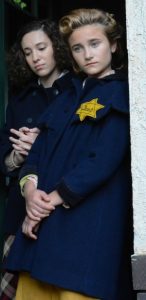 After Anne went into hiding, Hannah and her family were sent to Westerbork, and later transferred to Bergen-Belsen — the same camp that housed Anne and Margot. Because of their Palestine passports, Hannah and her family ended up in a more privileged area of the camp. As fate would have it, Anne resided in the camp adjacent Hannah, separated by an enormous fence filled with barbed-wire and straw. Despite the great risk even going near the fence posed to her life, Hannah bundled up a package of food and socks, and hurled it over the fence for her childhood friend.
"The gift isn't any less because it didn't work. It gave her that moment. And we all have those little moments where we receive a blessing and we don't know how to contain it. And just having that food given to her and the socks, was the gift itself", Director Ali Barr noted. Barr was recruited to the project by Sally, the pair having worked together on various other films. Barr jumped on the opportunity.
"You could kill the people but you couldn't kill the human… While there were tragedies and people taken to their extremes, Hannah still gave in the end."
The Production Process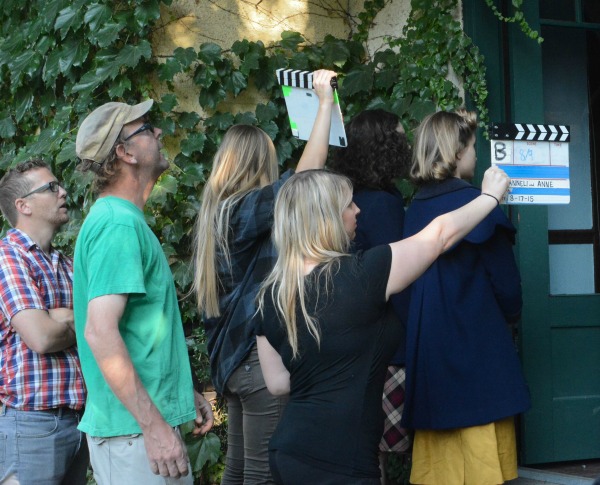 There were 4 days of filming, 12 hours of barrack-building, and weeks of constructing the fence and getting the field camera-ready. Historical accuracy was a top priority.
"We packed manure into it so that no grass could be seen, so it just looked like a barren field.They didn't want to have any scrap of anything green because there was nothing green to be eaten."
Barr's husband, Jean-Marc, handled all of the construction, and took especially great pride in the building the fence.
"The counter-character to Hannah is the character I became most connected to in making the film: the fence."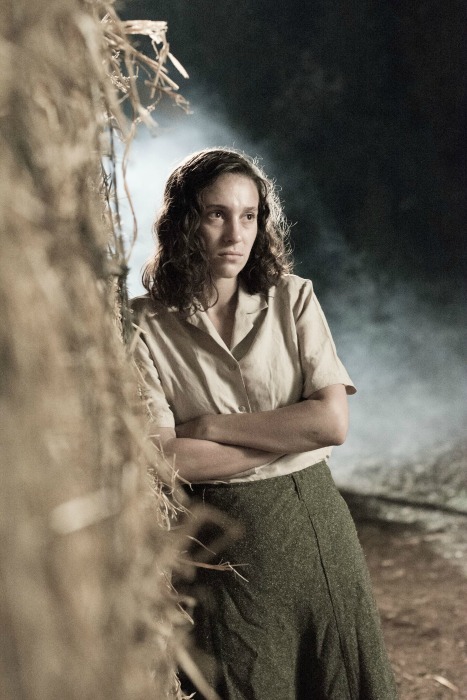 Jean-Marc scoured the internet, researching the fence. Two double-fences, 10-feet-high with a road in between the two. Each double fence was filled with barbed wire and straw.
"It was an obstacle that was really insurmountable, but it wouldn't even seem that way because you can talk through it… That's kind of the big symbolic enemy that will never be talked about. When she talks about going to the fence, she never shows any fear of the fence. She never shows any fear of being shot at the fence, or getting lice at the fence, its just I'm going to the fence."
Hannah Pick-Goslar (Hanneli)
After weeks of trying to get in contact with her, Sally had the opportunity to speak with the real Hannah Pick-Goslar over the telephone late one night.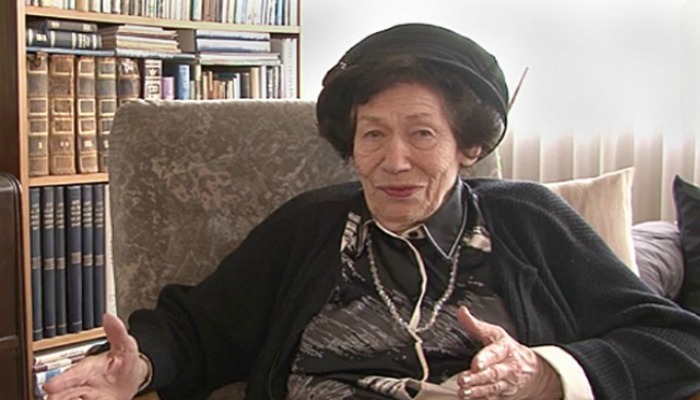 "You don't really get to meet heroes very often, and I feel like I was so glad that I called her.
She asked me if I was Mormon and was a little bit worried that she would say, 'Well you can't tell my story; I'm Jewish, you're Mormon.'  But I said,  'Yes I am.' And she said, 'I've been to your temple square and it's very beautiful.'
So it was a relief and also knowing I'd been to temple square — we both shared something."
Before filming began, the script was reviewed by Hannah for historical accuracy. There were certain things she requested be added in, age changes she insisted be made, and the addition of the three miracles that kept her young sister Gabi alive at Bergen-Belsen.
"Whatever she asked for we did, because it's her story, and we want her to be able to proudly present it to her children, and grandchildren. As much as you want that creative liberty, you have to stick to the story."
With the film now in post-production, cast and crew are reaching out for donations. They hope for the film to make rounds at local Jewish film festivals, schools, and Holocaust museums. They also hope that Hannah Pick-Goslar gets the chance to view the film — this possibility decreases each day with her increasing age.
If you would like to be a part in sharing a striking story of courage, loyalty, and charity, donations can be made on the film's Indiegogo page.