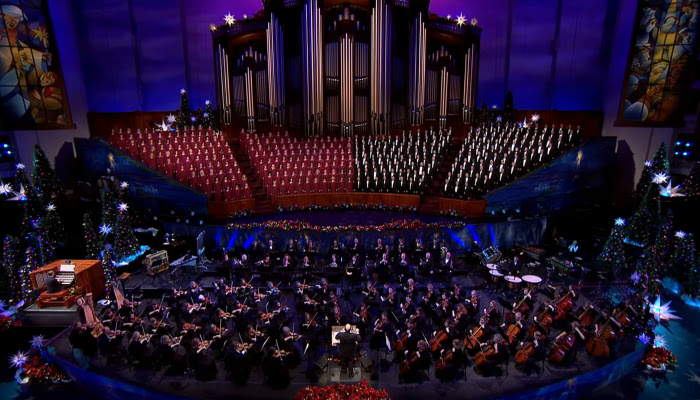 The Salt Lake Tribune has reported that BYUtv has replaced KUED as the presenting station to produce The Mormon Tabernacle's annual Christmas Concert. As such, BYUtv has already taken measures to ensure growth in their audience, and they have done so by partnering with "one of the biggest program providers in public television: Boston's WGBH."
Michael Dunn, BYU Broadcasting's managing director was quoted saying, "I'm just thrilled about the association with WGBH. They do things right. They do things first class. And that's the way that we want to do it as well."
WGBH is known as one of PBS' biggest producers, reportedly providing "two-thirds of the programming that PBS distributes to its member stations, including 'American Experience,' 'Antiques Roadshow,' 'Frontline,' 'Masterpiece,' 'The New Yankee Workshop,' 'NOVA,' 'This Old House' and 'Victory Garden.'" They also provide a number of children's programs including "Arthur," "Zoom," "Between the Lions," and "Curious George."
For Utahns, this change means that KUED-Channel 7 won't get to broadcast the concert before everyone else, and instead will be able to air the concert on the same day as all other PBS channels across the nation: Friday, December 15th, at 8pm.
While BYUtv will debut the program on Dec. 17th, and KBYU-Channel 11 on Dec. 23rd, The Tribune quotes Dunn and explains how in coming years, "BYUtv will have "greater access in terms of when and how we show it."
The Tribune also reported that on June 30th, KBYU-Channel 11 will let go of its PBS membership and "become a broadcast outlet for BYUtv programming." Here's a link that will give more information on how this change will further affect KBYU-Ch. 11 and it's FM radio station.
Below is the trailer for The Mormon Tabernacle Choir's "O Come, Little Children" featuring "operatic tenor" Rolando Villazón, who will be performing and narrating in the program.
`