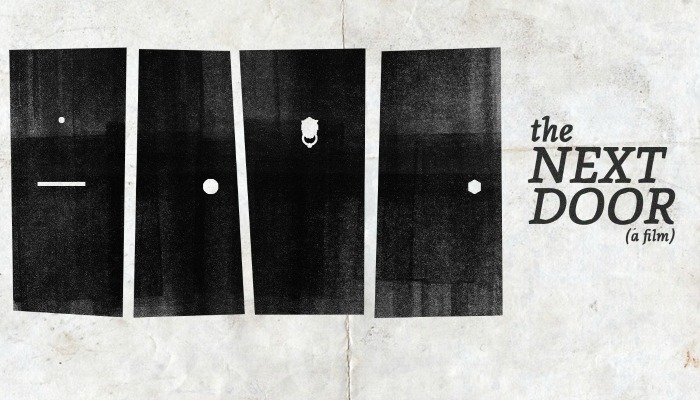 "I loved my mission. 90-95% of my mission was just awesome — it was spiritual, it was uplifting. But there's that 5% every missionary has that's straight up bizarre — just weird."
"The Next Door" is a movie about that 5%.
As a missionary, you're offered a unique opportunity not only to teach and preach and work as missionaries do, but to meet characters, witness the day-to-day, and catch often unintended glimpses into the lives of those around you.
But what happens when a quick glimpse turns into an all encompassing reality?
BYU sophomore and film major, Director Barrett Burgin, spent his P-days dreaming and planning, expanding on this what if…
What if you had two missionaries who fall, inadvertently, into a world they don't understand?
What if there was no clear way out?
What if it were set it in the 90s?
"From a story telling angle I thought, that's really fascinating," Burgin told MormonHub. "I love mysteries; I love noir. My trainer and I used to talk about how we kind of felt like detectives – we had these suits, we were taking down people's information, and they would confide in us."
When Burgin returned home from his mission, he got straight to work. He teamed up with his cousin Jarom McDonald to write a script. Burgin networked, recruited and brought together a collection of highly talented individuals including "Saturday's Warrior" star, Mason D. Davis, and "Once I Was a Beehive "actress, Paris Warner, as well as numerous talented students from Brigham Young University and Utah Valley University — most in their freshman year of college. Remarkably, the team pulled the movie together completely independent of any University funding; it was completely crowdfunded.
"Barrett just continued to get amazing actor after amazing actor. I was blown away with the cast he recruited for the budget he had to work with!" actor Mason D. Davis commented in an interview with MormonHub.
About 90% of the movie was filmed in the Utah County area, with a few shots here and there from Salt Lake and Spanish Fork. Though the crew managed to complete the filming in a speedy 4-days, the process was not without its bumps and hurdles.
Two days before they were set to begin filming, the insurance fell through — they lost the camera.
"I feel like I'm a parent and my child's on life support right now," Burgin remarked to the film's Production Coordinator (also his wife), Jessica Burgin, as they struggled to find a replacement camera. Miraculously, they were able to secure a RED Epic (the same camera used to shoot the Hobbit) right before filming.
"I feel very strongly that our Heavenly Father cares about our desires — our artistic desires, the things that we want to create, the things that we want to share, and we were extremely prayerful in this whole thing especially because we were doing this dark thriller missionary film and we wanted it to be tasteful."
"The Next Door" promises a distinct divergence from the usual tropes of Mormon media. No self-deprecating humor, no gaffs, and no underlying spiritual message: just art for the sake of art. Burgin hopes the film might open the door for a new era in Mormon cinema.
"I want it to be thought provoking — to create conversation. I've shown it to both members and nonmembers of the Church, and both have responded really positively. Anyone can enjoy this story, and see it from a missionary perspective."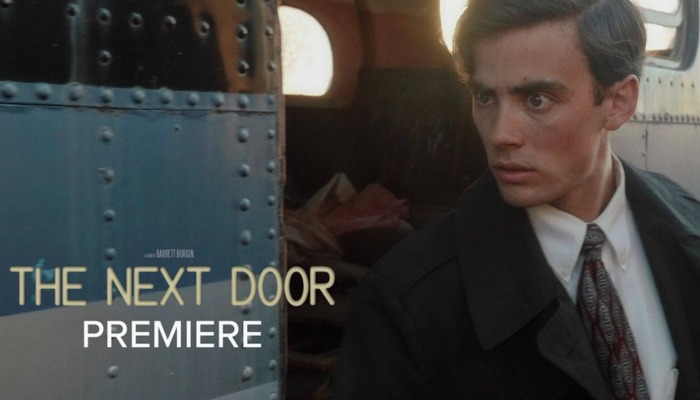 The film premiers in Utah Valley and Salt Lake City on the 29th and 30th of September, respectively. Tickets will only be sold online, and supplies are limited. Tickets can be purchased here for the Utah Valley event, and here for the Salt Lake City showing.
"What are you going to find behind that next door? When missionaries are knocking on door after door after door after door, eventually you're going to find something strange."