In my opinion, there is no doubt that you can feel the spirit listening to some musicals, nevertheless, it is not allowed in many missions. If you love musical theater, Rob Gardner will become your best friend.
Are You a Musical Theater Lover?
If you're a fellow musical theater lover like me, the swell of an orchestra makes your heart burst a little bit. Shows like Phantom of the Opera, Les Miserables, and Fiddler on the Roof are cult classics.
On a mission, it can be hard to find music that fills these same criteria that is not the Tabernacle Choir at Temple Square. No shade to them, they are amazing but it can be hard to listen to only one choir for 18-24 months.
Some of the most popular non-Tabernacle Choir options are Nashville Tribute Band, EFY Music, and the Lower Lights. This covers the genres of country, pop, and folk. But what about musical theater?
What is the Lamb of God Oratorio?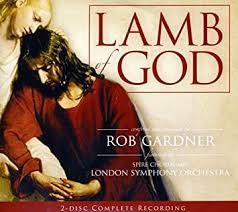 In my personal opinion, it is Gardner's greatest and most spiritual work. The arrangements and lyrics in this oratorio are among his most sophisticated and emotional.
The Lamb of God oratorio outlines the story of Christ as it is told in the New Testament. It begins with the foreshadowing of Lazarus' resurrection and concludes with the resurrection of Christ. We get to follow a few of the apostles as they journey with Christ throughout his ministry.
The most interesting part to me is that the oratorio is composed as the New Testament is written. By that, I mean that Christ is only represented from the perspective of His apostles.
Lamb of God was recorded in London with the London Symphony and Orchestra in June 2010. The soloists and choir later recorded their portions for the album in Arizona.
The first performance was presented in September 2010. By 2017, over 4,000 people have participated in performances of the Lamb of God around the world.
In a 2009 interview with mormonartist.net, he said, "What's amazing is that I can do what I love, and the Lord has given me a talent to help build others' testimonies."
While this was released 10 years ago, it is just as powerful today as it was in 2010. We still need the peace and hope that Christ's atonement brings into our lives. Gardner does a wonderful job touching our hearts with this 2000-year-old story.
Who is Rob Gardner?
Rob Gardner grew up in Mesa, Arizona as the sixth of nine children. He participated in his first musical in Junior High and continued in choir and theater throughout high school.
In his senior year of high school, he began arranging songs for his acapella group called Two Five Nine. This group stayed together through college and released five albums in total. This is what gave him a springboard to begin composing for film and theater.
Gardner served a mission for the church in Bordeaux, France. He later attended BYU, where he earned his bachelor's degree in Management and Entrepreneurship.
Related Link: Watch this Moving Memorial to 9/11
Following his undergraduate studies, he attended graduate school at USC where he was part of their acclaimed Scoring for Motion Pictures and Television Program. Believe it or not, he had very little experience with music orchestration prior to this.
Rob Gardner and His Other Sacred Works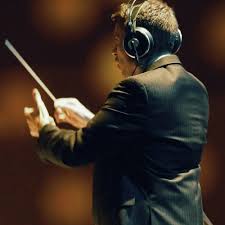 Joseph Smith the Prophet (2002)
This one of his earliest works. You can tell in the quality of the arrangements is not quite up to par with Lamb of God, but it is powerful nonetheless. This album portrays the story of the Prophet Joseph as recorded in the Doctrine and Covenants and Joseph Smith History.
The most popular arrangements to come from this album are Gardner's versions of My Kindness Shall Not Depart From Thee and Savior, Redeemer of My Soul.
Related Link:11 Inspiring Songs to Perfect your Sabbath Day Playlist
Saints and Pioneers (2007)
tells the story of early latter-day saint pioneers and their journey towards Zion in the west. In an interview with The Arizona Republic, Gardner stated:
"At the time, it felt like world events had stripped so many people of hope – and not much has gotten better since. I wanted to tell this story because, to me, it is the greatest story of hope, and I really wanted to capture that," he said.
"When things get dark and when things get difficult, there's always hope on the other side of what we're going through," he said.
He is Jesus Christ (2007)
This was Gardner's original attempt at an Oratorio about Jesus Christ. He is Jesus Christ is an amazing story using the miracles that Christ performed throughout His ministry as the main plot line.
A Note on Oratorios
Gardner wants to make it very clear that these are Oratorios, not full stage productions. In his interview with mormonartist.net, he stated:
"What I've found is that there's so much power in just standing up there and singing your testimony. With the full choir, the full orchestra, and everything, there's already enough to fill the senses that anything else just gets in the way. So it makes it simpler, and it makes it a little more pure, in my opinion."
Have you listened to any of these albums? Share in the comments.