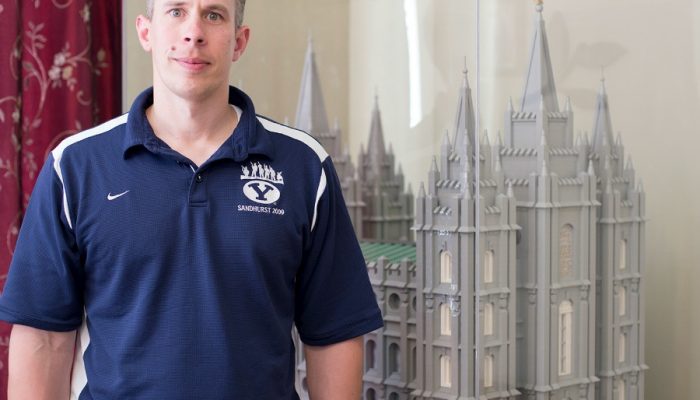 According to an article in BYU Marriott School's Alumni magazine, Dave Jungheim recreated the Salt Lake Temple out of Legos. The process took him 9 years and used about 35,000 Legos. It took Mormon pioneers 40 years to build the actual temple, but they endured much more hardship and sacrifice.
Jungheim's temple replica was completed with the addition of an Obi-Wan Kenobi figurine painted gold and posed as the angel Moroni. Marriott's article says,
The completed temple stands six feet tall in its maple wood case, which was all hand-crafted by Jungheim…  The surroundings of the temple include all the trimmings as well as a few surprises, like a garden gnome in the flower bed… You may spot a Princess Leia headed to the temple, but Jungheim assured us this woman is simply German.
For more pictures of the Salt 'Lego' Temple, check out marriottmag.wordpresss.com.