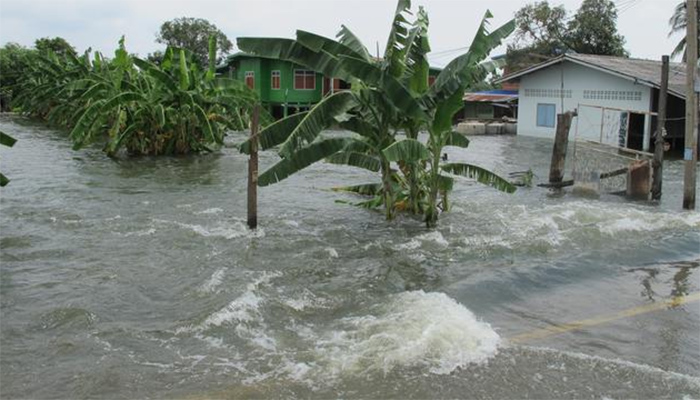 by Mary and Harrison Strong
I lift my bruised knees off my cardboard bed
And pray to God to keep us safe today.
Screeching winds and warnings tell me "no."
I still pin my worn black badge,
And wear Christ on my grateful heart.
I cover the caged window with curtain
To shield my face from the typhoon-warned rain.
The other sisters wake up,
Our knees soaked with anxious water.
Survival doesn't wait for trembling fingers.
Fate rises to the ceiling
And with it, "I don't know how to swim."
A hymn of God ripples through cold water.
The warm water seeps beneath with comfort.
Do not let reality seep in, we think.
My shaking knees feel stronger,
We purse our lips up to the last inch of life.
I see the door to the caged apartment,
And plunge deep to let us out.
But the drowning world's pressure keeps us in.
Reality seeps, but a sister quotes,
"Fear not, for I the Lord God am with thee."
Divine thought reaches me,
And I see flimsy drywall.
Give us the strength, I pray.
My pale fist shoots through the high wall.
And light travels through the water.
Such a small hole brings tears of joy.
With screaming heads we swim towards beacon,
Onto a higher roof above the chaos.
We hold each other tight and look down
At the stench of dead innocents
And splattered blood in the raging water.
We bruise our knees to God once more,
For He has saved us from this storm.