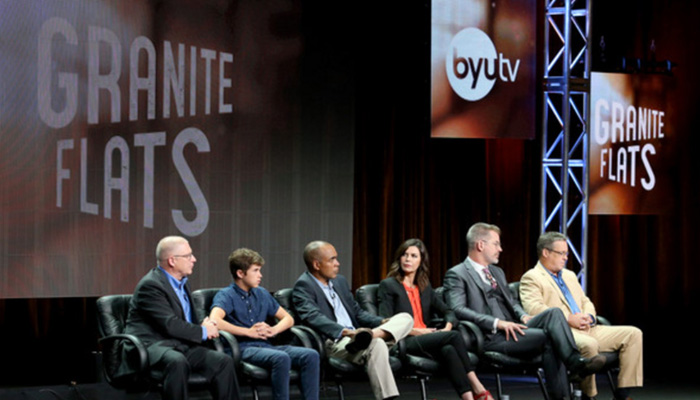 Beverly Hills, Calif. • BYUtv recently met members of the Television Critics Association, and the critics came away impressed.
The Provo-based, LDS Church-owned channel presented itself and some of its programming at the TCA press tour — a semiannual gathering of critics from across the United States and Canada. It was the first time BYUtv appeared before the TCA, where critics are accustomed to seeing presentations from ABC, CBS, NBC, Fox, PBS, CNN, Discovery, HBO, Showtime and more. And it was the first time some of the critics were more than vaguely aware of BYUtv's existence.
The TCA represents more than 200 professional journalists who cover television for publications across the United States and Canada. It meets twice annually in the Los Angeles area for press tours, featuring actors, producers and executives from all the broadcast networks and more than 40 cable/digital networks.
Salt Lake Tribune TV critic Scott D. Pierce is the current TCA president, but he did not solicit BYUtv's participation in the Summer 2014 press tour. He facilitated BYUtv's participation after the channel pitched its participation to him.
It was part of BYUtv's push to enter the mainstream and get its original programming on critics' radar. And the channel has the resources to pony up for the presentation, which runs several thousand dollars an hour for the technical staff and hotel fees. (The TCA is made up of journalists and does not expect or accept money from programmers.)
"That had to be one of the most interesting sessions we've had," one critic commented after the BYUtv presentation, which included an overview of the channel and a presentation of the channel's original drama "Granite Flats."
Read the rest of the story at sltrib.com.