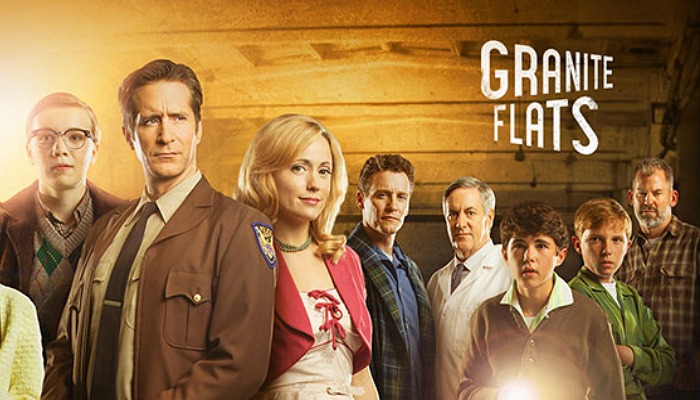 Granite Flats, BYUtv's clean family drama set in the 1960's in the height of the Cold War, returns for a third season on April 4, 2015.
"Due to an overwhelmingly positive response to the first two seasons of Granite Flats," Derek Marquis, managing director of BYUtv, stated in a press release. "We decided to release all three seasons online so that fans will not have to wait to find out what happens next."
The series will be streamed online for immediate viewing on BYUtv's website and also on all of BYUtv's digital platforms, including Roku, Xbox360, Amazon FireTV, iOS and Android.
Christopher Lloyd, known for his role in "Back to the Future," returns to star in the third season of Granite Flats along with two new cast members. "We are thrilled that award-winning actors Parker Posey and George Newbern have joined cast members Christopher Lloyd, Finola Hughes and Ivan Sergei for this new season," Marquis said. "[They] are poised to bring even more intrigue, suspense and drama to the series. Fans can not only watch previous seasons at their convenience, but also immediately enjoy all new season three online or on their favorite device."
Granite Flats is set in the fictional town of Granite Flats, Colorado. Mysterious events and secrets unfold and each character's faith and courage are challenged.
To find out what happens to the characters in this new season, watch Granite Flats online at BYUtv.