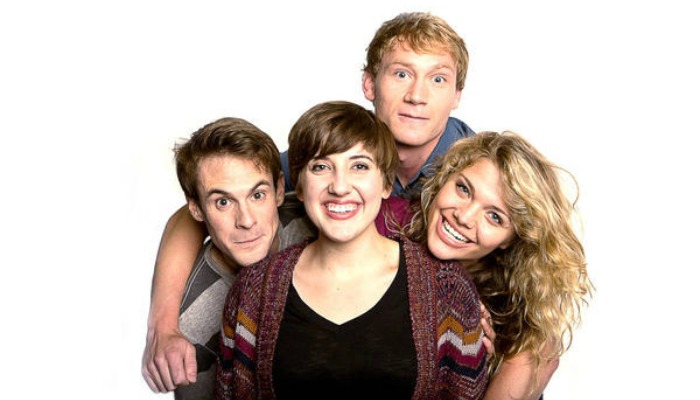 The cast of BYUtv's 'Studio C' was asked to speak to some Latter-day Saint youth about humor and how it affects their lives.
Whitney Call, Mallory Everton, Jason Gray and Matt Meese discussed how humor can impact an individual's life, both for the good and for the bad. When asked what role humor plays in our lives, Everton stated that humor can provide a common ground for people and give them a sense of unity. The stars then explained that humor isn't always good. Deseret News quotes Meese saying,
The kind of humor that makes light of sacred things is offensive…Humor can definitely be used for evil purposes just like almost anything in this world can.
The comedians also provided advice for teenagers on how to respond when their friends may laugh at inappropriate things, saying that the best thing you can do is to "flood them with positive examples of laughter," and to always keep the Spirit with you.
Matt Meese concluded his thoughts on the subject of humor saying,
This is the gospel of happiness. God's whole purpose is to bring about the eternal life of man so that we can have a fullness of joy. And humor certainly helps us enjoy the journey and probably get more out of it. It allows us to make the most of what we have here so that our time isn't wasted.
To watch some of Studio C's family friendly comedy sketches, visit their YouTube channel.