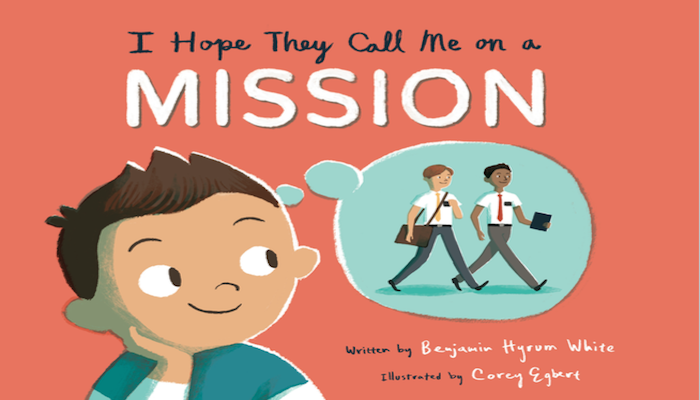 Missionary preparation books for the youth of the Church line the shelves of LDS Bookstores around the world but, thanks to Ben White's new book, Primary-aged children can now understand the importance of missionary preparation as well.
"I was inspired to write the book after the April 2014 General Conference," White said. "I noticed there were no children's books about missionary work. Inspiration came and the whole book was written very quickly."
The book, titled "I Hope They Call Me on a Mission," was also inspired by White's two oldest children, David and Megan, who would write to their Uncle Clay as he served his mission. White feels that it's important to not only emphasize the good times that will come on the mission, but also the inevitable challenges.
"One of the most important pages to me was the one about missionaries getting rejected," White said. "Sometimes we tell all the incredible, faithful, happy stories from our missions and I wanted to stay true to the fact that missionaries get turned away all the time. An important part of mission preparation is learning to deal well with disappointment."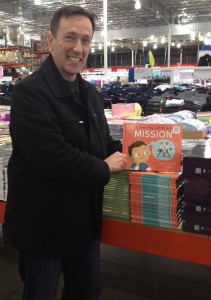 White is currently a seminary teacher at Lakeridge Junior High School in Orem, Utah, and loves the opportunity he gets to work with the youth of the Church every day. His career as a seminary teacher has greatly influenced his writing. The experiences he shares with students in his classroom each day come to life on the pages of this most recent mission prep book.
"I Hope They Call Me on a Mission" is White's second published book. Each book focuses on a different stage of mission preparation. His other book focuses on youth mission preparation, and is titled "10 Questions to Answer While Preparing for a Mission." He is also currently working on a third book, "10 Questions to Answer After Serving a Mission," which is set for release in August.
White said that he believes mission prep is important from a young age – especially since the 2012 age-change announcement.
"I wanted to focus this book on Primary children because missionary preparation needs to begin earlier now more than ever," White said. "It is not enough to just show up for your mission when you turn 18 or 19. As Elder Bednar taught, you need to become a missionary long before you serve a full-time mission."
"I Hope They Call Me on a Mission" is now available at Costco and on Amazon.com, and will be available at Deseret Book on March 10.