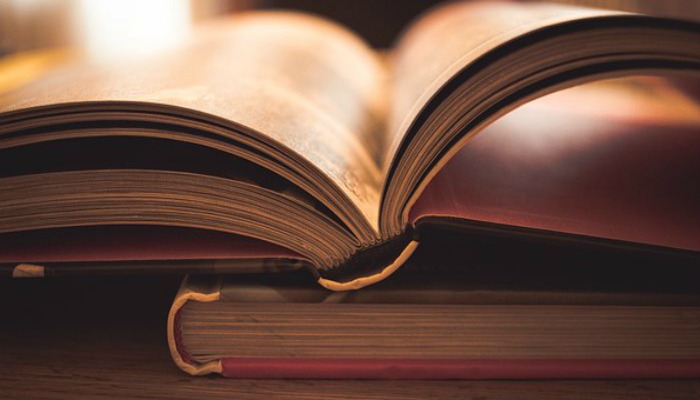 "I never feel lonely if I've got a book – they're like old friends. Even if you're not reading them over and over again, you know they are there. And they're part of your history. They sort of tell a story about your journey through life" (Emilia Fox).
Top 5 Fiction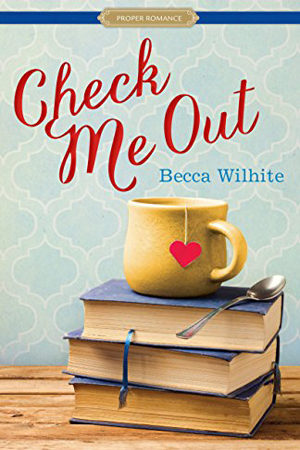 1) Check Me Out by Becca Wilhite
Greta loves her job as assistant librarian. She loves her best friend, Will, the high school civics teacher and debate coach. She even loves her mother despite her obvious disappointment that Greta is still single.
Then she meets Mac in the poetry section of the library, and she is smitten. Mac is heart-stoppingly gorgeous and showers her with affection, poetic text messages, and free hot chocolate at the local cafe where he works. The only problem is that he seems to be a different person in his texts that in his face-to-face conversation.
When the Franklin Library is threatened with closure, Greta leaps into action. She arranges for a "battle of the bands" book jam, hosts a book signing by a famous author, and finally, stages a protest that raises more than a few eyebrows.
Through it all, she slowly realizes that it is Will, not Mac, who she turns to for support and encouragement. Mac has the looks; Will has the heart. How can she choose between them?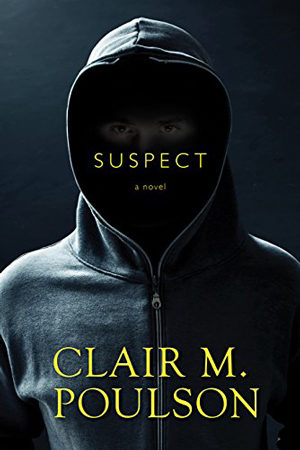 2) Suspect by Clair M. Poulson
Detective Royce Fleming has dealt with the worst of the worst in his small Utah town. But even after years of dealing with criminals, he's shaken when a battered young woman enters his office.
The victim of ruthless domestic abuse, Ellerie Pearson finally has the courage to share her painful secret with the kind officer. For Royce, this information is just another piece in the puzzle he's working to solve—because unbeknownst to Ellerie, her husband's body has just been found. And she's the prime suspect in his murder.
As he delves into the mystery surrounding Darien Pearson's death, Royce is inundated with suspects. Darien's calculated cruelty left him with no shortage of enemies, and Ellerie's involvement seems less likely by the day. But when Royce's own past makes an unwelcome return, his duty may cost him everything.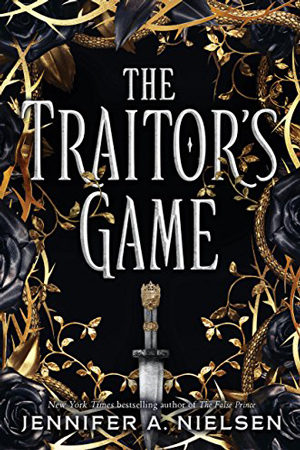 3) The Traitor's Game by Jennifer A. Nielson
Nothing is as it seems in the kingdom of Antora. Kestra Dallisor has spent three years in exile in the Lava Fields, but that won't stop her from being drawn back into her father's palace politics. He's the right-hand man of the cruel king, Lord Endrick, which makes Kestra a valuable bargaining chip. A group of rebels knows this all too well—and they snatch Kestra from her carriage as she reluctantly travels home.
The kidnappers want her to retrieve the lost Olden Blade, the only object that can destroy the immortal king, but Kestra is not the obedient captive they expected. Simon, one of her kidnappers, will have his hands full as Kestra tries to foil their plot, by force, cunning, or any means necessary. As motives shift and secrets emerge, both will have to decide what—and who—it is they're fighting for.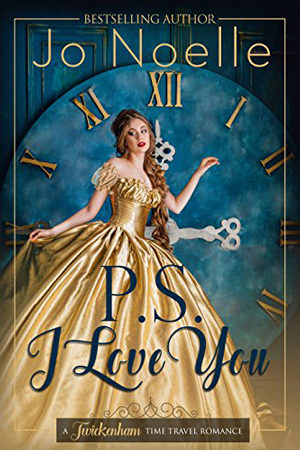 4) P.S. I Love You by Jo Noelle
Cora Rey wanted a fresh start in life, but being thrown back in time to 1850 isn't how she expected to do that. She discovers that Victorian England isn't the pleasant social whirl Jane Austen led her to believe, but when in Rome—or in this case Twickenham… She's determined to have the vacation of a lifetime, especially in the company of a certain duke.
Simon Tuttle never expected to become the duke of Hertfordshire, never wanted it, but now he is, and eligible women seeking a title consider him the next trophy to be taken in the marriage mart. A union of convenience is the most he hopes for due to the shame-filled secret he bears—until he meets Cora. Now, he imagines that a love match could be possible after all. Hiding his secret from society has been easy—hiding it from Cora proves impossible. Can Cora love a man like him despite learning the truth?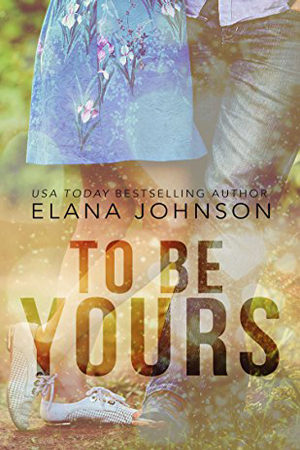 5) To Be Yours by Elana Johnson
A girl who's lost herself and the boy who's always known how to find her.
When seventeen-year-old Eden Scotson skis to the bottom of a mountain on a routine trip with her older brother's best friend, Grayson Young, they find the lift non-operational and the biggest storm of the season upon them.
Unable to stay in the tiny hut, they decide to make the climb back to the luxury condos at the top. Along the way, they have to battle the danger of an avalanche, the elements of wind and snow, and their feelings for each other. As Grayson deals privately with his mother's alcoholism and an absent father, Eden's grief over her father's death nine years earlier is a little more public.
Compared to dealing with the complexities of friendship and more-than-friendship, overcoming grief, and learning how to forgive old wounds, physically climbing the mountain will be the easiest part of the journey for both Eden and Grayson.
Top 5 Historical Fiction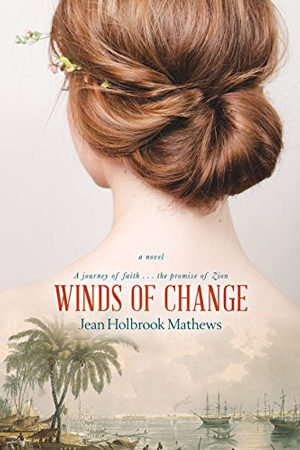 1) Winds of Change by Jean Holbrook Matthews
The year is 1854, and change is in the air throughout India. Within the walls of her grand home in Calcutta, Sarah McCune anxiously awaits the future. After eighteen months at war, her husband, a sergeant in the Bengal Army of the East India Company, has made an extraordinary proposal: leave all the comforts of their life in Asia for an unknown future in America.
As recent converts to The Church of Jesus Christ of Latter-day Saints, Sarah and her husband are drawn to the promise of Zion. So despite their fears regarding the dangerous voyage before them, they and their four children embark on a journey of faith that will test the limits of their conviction and define generations to come.
Based on the historical journals of one Latter-day Saint family.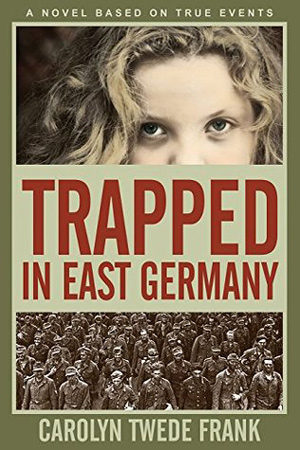 2) Trapped in East Germany by Carolyn Twede Frank
When the discussion to escape finally came up, Karin was ready.
It is the autumn of 1943, and Karin Graeber is keenly aware of the uneasy tide of change swirling around her. She is not alone—in wartime Berlin, it seems that everyone has been swept up in the frightening transformation of their city.
No more than a child, Karin is far too young to understand the Nazi presence or the drone of air-raid sirens or the absence of her beloved Pappa, a soldier in the German army. But when a bomb destroys their home, Karin is forced to grow up far too soon as her family joins the tens of thousands displaced in the raids on the city. Relying on their faith as Latter-day Saints, Karin and her family begin a journey that will prove the indomitable strength of the human spirit.
What follows is the sweeping narrative of one young girl's journey through war and beyond—from her childlike observations of World War II in Germany to her changing view of the world as she grows up in a land divided by war. Now, driven by starvation and the perilous existence of refugees, Karin and her family must draw on a deep reservoir of strength and faith to sustain them through the harrowing escape ahead…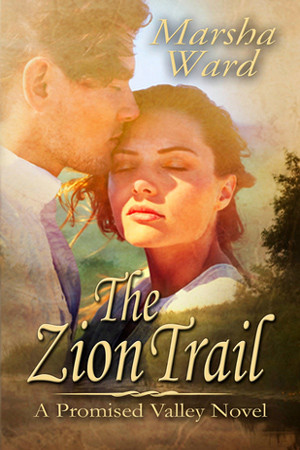 3) Promised Valley: The Zion Trail by Marsha Ward
On a hot summer day, young Elijah Marshall stops plowing to give a drink of water to two strangers and invite them to lunch with his family. His neighborly act sets in motion events that will drastically change his future.
The strangers share a new religion, which the family embraces. But the neighbors want no part of Mormons. Multiple acts of unkindness and starvation drive the Marshall family to flee to the Mormon city on the banks of the Mississippi River, Nauvoo.
Then the path of Elijah's life takes perilous detours, with twists and turns he never expected to make.
In a 19th century coming-of-age story ranging from Pennsylvania to the Great Salt Lake Valley, Elijah plunges into harrowing adventures filled with sorrow, danger, and romance.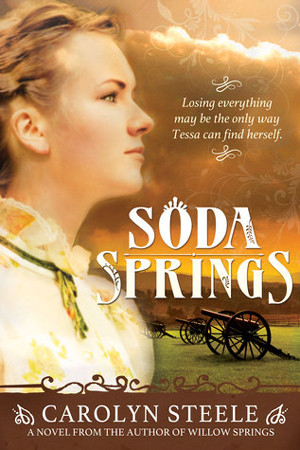 4) Soda Springs by Carolyn Steele
"Father, what are you doing?" Tessa whispered as loudly as she dared, fearful of waking the rest of her family. "Stop!"
"Go back inside," he hissed at her.
She gasped in horror. "Your uniform!" Flames consumed the gray woolen coat and trousers. "Why?"
When Tessa Darrow discovers her father burning his Confederate uniform, she has no idea that his secret will take them to the Wild West.
But life in the West doesn't mean forsaking the gentility of her Southern upbringing, not with the likes of William Bates and Peter Sundstrom competing for Tessa's affections.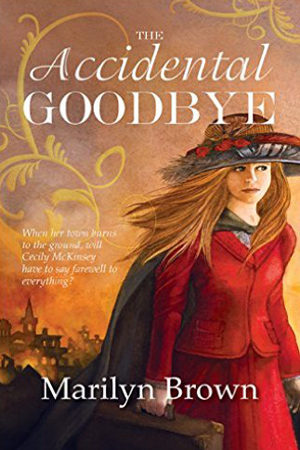 5) The Accidental Goodbye by Marilyn Brown
When an exciting stranger named Brooker Rose arrives in Mercur, Utah, in 1902, he fiddles his way into Cecily McKinsey's heart. But townspeople start to suspect him as he discovers gold in an abandoned mine whose owner is missing. Tongues begin wagging, not only against Brooker, but about others even Cecily's father.
The dark rumors that creep into the model community so severely damage its spirit that one is not surprised at the eruption of violence at a card game, or the threat of hanging. And when a grease fire in a restaurant spreads rapidly through the town, residents quickly don as many hats and clothes as they can and swarm up the hill to take the train to safety.
Cecily, who sometimes explores her feelings about life through her imagination, tries to make sense of her world that seems to be plummeting toward disaster. As she leaves Mercur, which she lovingly refers to as Sweet Pie, she searches for some sign of redemption. Is the fire really an accident after all? And will she find the love she is longing for?
Top 5 Young Adult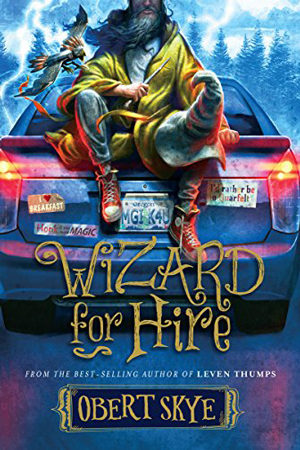 1) Wizard for Hire by Obert Skye
What if there was a wizard in your hometown who offered his services to anyone in need? What if you were scared because your scientist parents had been kidnapped and you couldn't tell the police?
What if you stumbled across a classified ad in your local newspaper that read, "Wizard for Hire. Call 555-SPEL"? Would you call?
Fourteen-year-old Ozzy is desperate to find his parents, but he's not so sure about the ad….He's read about wizards in books like Harry Potter, but they couldn't actually exist in the world today, could they?
Enter Labyrinth, aka "Rin," who dresses the part. Sort of. His bathrobe and high-top tennis shoes seem unorthodox. At least Rin acts like a wizard, but Ozzy has his doubts. Do real wizards write notes on their shoes and eat breakfast for every meal? Most of all, Ozzy just wants to know if Rin can cast any magic spells.
With the help of a robotic-talking raven invented by Ozzy's father, a kind and curious girl at school who decides to help Ozzy, and, of course, a self-proclaimed wizard who may or may not have a magical wand, Ozzy begins an unforgettable quest that will lead him closer to the answers he seeks about his missing parents.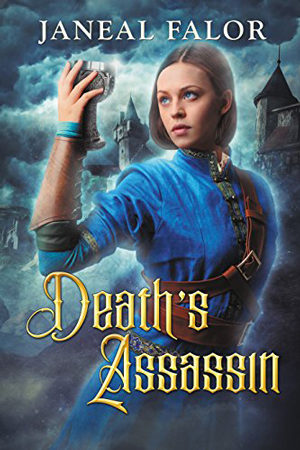 2) Death's Assassin by Janeal Falor
Struggling to live in a body that has betrayed her, Ryn refuses to give up, even if that means working alongside her sworn enemy to take down an even bigger threat. Daros was once the most hated man in Ryn's life, but now he just may be her salvation… if she can convince him that her side is the right one.
While the First Queen invades Ryn's thoughts and leaves havoc in her wake, there's little room for mistakes in the fight for Ryn's life and country. But as the crown's enemy grows ever closer to success and targets the people Ryn loves the most, the young queen must dig deep inside herself for the strength and courage needed to win this war… or risk leaving her country in the hands of a madwoman.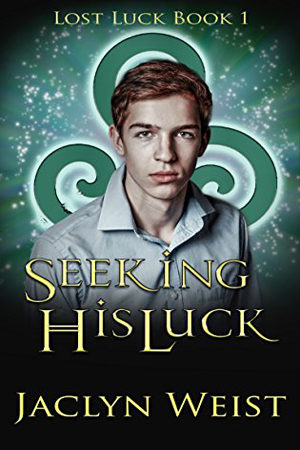 3) Lost Luck: Seeking His Lucky by Jaclyn Weist
It's been twenty years since Megan and her friends had to deal with anything magical. Her kids only know her adventures as bedtime stories, and everyone seems to be happy that way. Everyone except the fairy tale creatures she left behind.
Greg is the unlucky one of the bunch—literally. His siblings seem to be just as lucky as his mom, while he's the only one who can trip over his own two feet. That doesn't help his high school popularity much, and he just wants to fit in for once.
When a mysterious stranger enters the town once again, Greg is torn between listening to the warnings his parents have plagued him with all his life and getting the one thing he's always wanted—magic.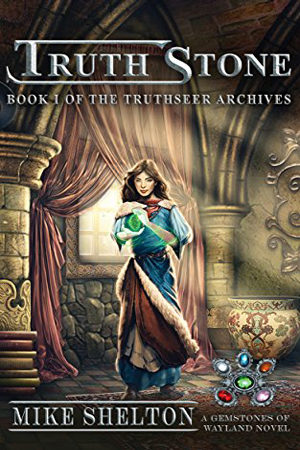 4) TruthSeer: TruthStone by Mike Shelton
One little lie won't hurt, will it?
When fifteen-year-old Shaeleen unexpectedly is given a TruthStone, every lie she hears or tells causes her immense physical pain. As she struggles to control her new power and curb the pain, she learns a powerful truth that could thrust an entire continent into civil war. She must choose: reveal the truth and stop the pain – or sacrifice her own well-being to protect her kingdom.
For two hundred years the five kingdoms of Wayland have been protected by the stones of power. Now those stones are failing and a darker power is trying to take control. With the help of her brother, Cole and a newfound friend, Orin, Shaeleen sets out to gather and restore the power of all the stones.
But will she succeed before the endless lies destroy her?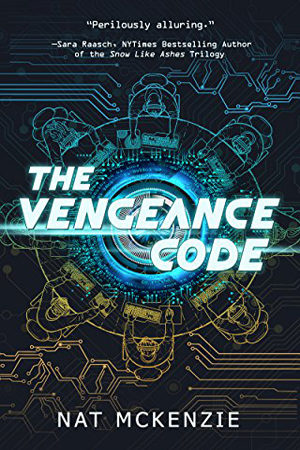 5) The Vengeance Code by Nat McKenzie
The only thing more dangerous than the game is not playing at all.
The reality is virtual. The danger is real.
She's a nobody in the bunker, struggling to survive.
He's the heir to a fortune, determined to follow in mother's fatal footsteps.
Only she knows her father was murdered, his code stolen.
His father's virtual reality program kills people.
Linix can't possibly trust the heir of the man who destroyed her family. And Cache can't accept a position in an industry that kills its customers. But when the only thing more dangerous than the games is not playing them, they'll have to figure out how to win. Together.
*Here are some other things to look forward to for 2018
A 15-minute film by Darin Southam about the Book of Mormon
Trailer:
Excerpt from The Spectrum:
Writer-director-actor Darin Southam has always wondered one thing.
"The fifth best-selling book of all time (is) The Book of Mormon," he said. "So why hasn't there been a film made? Why hasn't there been a film made? … We are going to change that."
The movie isn't a blockbuster, tentpole feature – it's barely even 15 minutes long. But the enthusiastic crowd, most of whom were bantering about their personal faith beliefs, came out in full force to support it.
It stars Ben Cross, who many will know as Sarek from 2009's "Star Trek"; Eugene Brave Rock, who played The Chief in last year's "Wonder Woman"; and Karina Lombard, from shows and movies like "Rescue Me," "The L Word," "CSI," and "Legends of the Fall."
And, of course, Southam himself stars as Captain Moroni.
In the film, we see an aging Moroni battling a troop of warriors (Philip Niu, Snow Leuluai, Evan Moriwaki) while Lamanite leaders Mahigana (Lombard) and Cohor (Brave Rock) look on. The movie ends with a showdown between King Aaron (Cross) and Moroni.
 New LDS Non-Fiction Series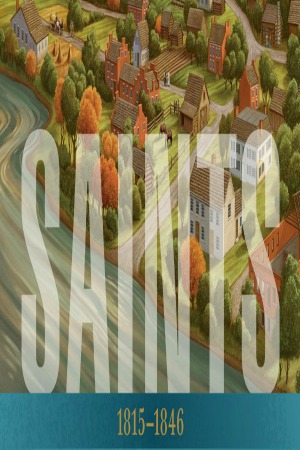 Saints: The Story of the Church of Jesus Christ in the Latter Days
"This new history is a narrative history," said Elder Steven E. Snow, General Authority Seventy and Church historian and recorder. "It covers from before the First Vision until the present day, and it's written in a literary form so that most members of the Church will find it very engaging, very easy to read."
The first three chapters of volume one have already been published in the Church's "Ensign" and "Liahona" magazines and on the Church History website. The first eight chapters will be serialized in this way and will be available in 47 languages. The entire book will be available in 14 languages later this year. Readers will also find the content in the Church History section of the Gospel Library app.
The books feature the true stories of the women and men who dedicated their lives to establishing the Church around the globe. Church historians researched and wrote each volume, and senior Church leaders reviewed the manuscripts.
I will leave you with the words of William Styron:
"A great book should leave you with many experiences, and slightly exhausted at the end. You live several lives while reading."