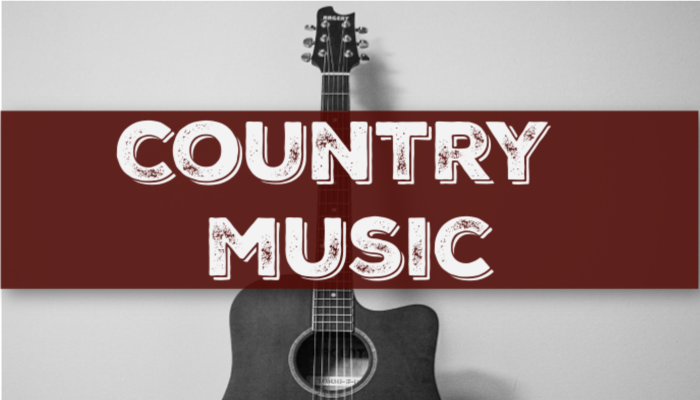 I don't know about you, but I feel it's hard to find country songs nowadays that share uplifting messages. It seems like there is a neverending supply of songs that just talk about breakups, drinking, and cowboy boots. I don't know, maybe that's your thing. BUT. If you are in the mood for some classy country songs with inspiring messages, here are just a couple ideas:
President Thomas S. Monson once stated that "nothing is as constant as change." Despite the changes that time will bring, we must learn to distinguish between "what is important and what is not" (Finding Joy in the Journey).
Ain't it funny how life changes / You wake up, ain't nothing the same and life changes / You can't stop it, just hop on the train and / You never know what's gonna happen / You make your plans and you hear God laughing / Life changes, and I wouldn't change it for the world.
"From the beginning down through the dispensations, God has used angels as His emissaries in conveying love and concern for His children" (Jeffrey R. Holland, The Ministry of Angels).
Oh, I believe there are angels among us, / Sent down to us from somewhere up above. / They come to you and me in our darkest hours / To show us how to live / To teach us how to give / To guide us with a light of love.
"In God's plan of happiness, we are not so much looking for someone perfect but for a person with whom, throughout a lifetime, we can join efforts to create a loving, lasting, and more perfect relationship. That is the goal" (Dieter F. Uchtdorf, In Praise of Those Who Save).
And we'll build this love from the ground up / For worse or for better / And I will be all you need / Beside you I'll stand through the good and the bad / We'll give all that we have / And we'll build this love from the ground up.
Each person is a son or daughter of God, and as such, deserves our love and respect, "so be kind, and be grateful that God is kind. It is a happy way to live" (Jeffrey R. Holland, The Laborers in the Vinyard).
Don't take for granted the love this life gives you / When you get where you're goin' / Don't forget turn back around / Help the next one in line / Always stay humble and kind.
"Life does not begin with birth, nor does it end with death. Prior to our birth, we dwelled as spirit children with our Father in Heaven…Returning from earth to life in our heavenly home requires passage through—and not around—the doors of death. We were born to die, and we die to live. (See 2 Cor. 6:9.) As seedlings of God, we barely blossom on earth; we fully flower in heaven" (Russell M. Nelson, Doors of Death).
Now when you die your life goes on, / It doesn't end here when you're gone. / Every soul is filled with light, / It never ends and if I'm right. / Our love can even reach across eternity, / I believe, oh I believe.
"What time we have we must use wisely. President Brigham Young said, 'We are all indebted to God for the ability to use time to advantage, and he will require of us a strict account of [its] disposition'" (Ian S. Ardern, A Time to Prepare).
I was glued to my TV when it looked like he looked at me and said / "Best start putting first things first" / Cause when your hourglass runs out of sand / You can't flip it over and start again / Take every breath God gives you for what it's worth.
"Harmony in marriage comes only when one esteems the welfare of his or her spouse among the highest of priorities. When that really happens, a celestial marriage becomes a reality, bringing great joy in this life and in the life to come" (Russell M. Nelson, Celestial Marriage).
Be a best friend, tell the truth, and overuse I love you / Go to work, do your best, don't outsmart your common sense / Never let your prayin' knees get lazy / And love like crazy.
Sometimes we forget to enjoy the small blessings of each day. Dieter F. Uchtdorf once stated, "If life and its rushed pace and many stresses have made it difficult for you to feel like rejoicing, then perhaps now is a good time to refocus on what matters most" (Of Things That Matter Most).
I hope you still feel small when you stand beside the ocean / Whenever one door closes I hope one more opens / Promise me that you'll give faith a fighting chance / And when you get the choice to sit it out or dance / I hope you dance.
Burning Man by Dierks Bentley (feat. Brothers Osborne)
No one is perfect; every day is a constant struggle to put aside the things of the world and become more like Christ. As Quentin L. Cook mentioned, "this life is not always easy, nor was it meant to be; it is a time of testing and proving" ("Hope Ya Know, We Had a Hard Time").
Half your life you struggle / Half your life you fly / Half your life makin' trouble / Half your life makin' it right / One day I'm the exception / Most days I'm just like most / Some days I'm headed in the right direction / And some days I ain't even close.
"When we understand who God is, who we are, how He loves us, and what His plan is for us, fear evaporates. When we get the tiniest glimpse of these truths, our concern over worldly things vanishes" (John H. Groberg, The Power of God's Love).
Couldn't fight back the tears so I fell on my knees / Saying, "God, if you're there come and rescue me." / Felt love pouring down from above / Got washed in the water, washed in the blood / And now I'm changed / And now I'm stronger.
Can you think of any songs with gospel messages?