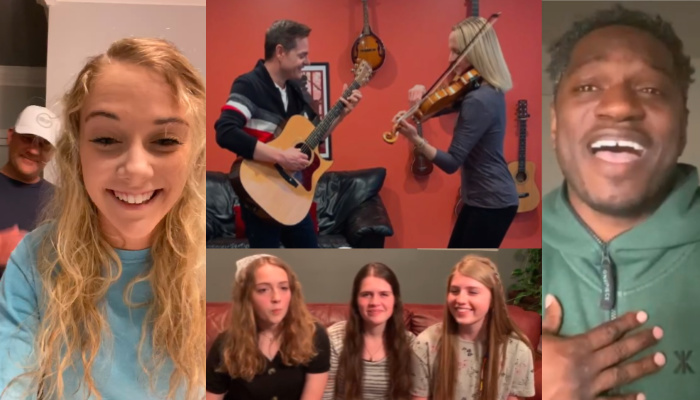 This may not mean much coming from someone with the musical ability of a fish out of water, but these performances really are beautiful! Due to COVID-19 social distancing, musicians and singers around the world have been sharing their talents on social media. THANK YOU! Here are just 14 performances we loved:
1. Let's start out with a powerful cover of one of the best songs ever written: "The Prayer"
2. And if that didn't give you the chills, maybe this 5-year-old will
3. An awesome piano rendition of "How Great Thou Art"
4. "Why I Believe"
5. This sweet (now viral) performance of "Peace in Christ"
6. And this multilingual performance of the same song
7. They look like they're having so much fun
Related: 13 Hilarious COVID-19 Memes for Latter-day Saints Stuck in Quarantine
8. Best cover of "Stand By Me" I've heard in a long time
9. A version of "I Believe in Christ" you've probably never heard before
10. "Consider the Lilies," one of the best songs about Christ out there!
11. "Homeward Bound" by this talented mother/daughter duo
12. This inspiring cover from The Piano Gal
13. Name that movie! (Also, this song is amazing)
14. And last but certainly not least: this inspiring performance
Did we miss any? Share your links to more awesome home-performances in the comments!