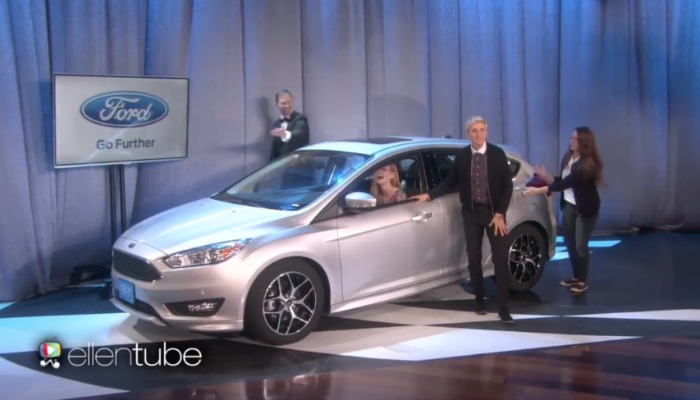 Brigham Young University junior, Carly Christiansen, received a remarkable gift from talk-show host Ellen DeGeneres at the end of a studio tour.
Christiansen, who believed she was a VIP audience member on DeGeneres' show receiving a pre-show tour, was shocked when the guide brought her on-stage through the celebrity entrance while the show was filming.
DeGeneres then spoke with the 21-year-old about her school and work. In addition to studying geospatial intelligence at BYU, Christiansen is a substitute teacher and a volunteer at a local women's prison. Having no car, Christiansen gets around by riding the bus 90 minutes to and from teaching or using her bike that has no brakes for more local errands.
DeGeneres decided that Christiansen needed a car and surprised her with a 2016 Ford Focus. Watch the video below to see Christiansen's reaction.