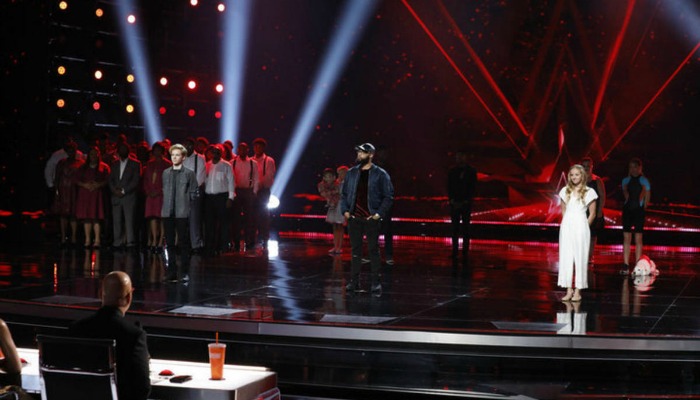 According to 12 News in Arizona, Evie Clair will compete in the America's Got Talent finals on September 19, 2017.
Evie's mother, Hillary Abplanalp, shared the following on her blog:
"Evie Clair has made the decision to return and compete in the finals of 'America's Got Talent' after being given the option from Simon to come back next season," she wrote. "We are happy to be back in LA with the remaining cast, crew and staff who have become like a second family to us this past year."
Amos Abplanalp, Evie's father, died of Stage 4 colon cancer on Thursday, September 7th.
America's Got Talent has been very respectful of Evie's Mormon beliefs, honoring her dress standards (even layering skirts to add length) and her desire to have Sunday mornings off to attend church. They have also been emotionally involved (as has AGT's huge audience) with her father's serious health struggles.
Hillary shared,
"Some big AGT plans are in the works for both Tuesday and Wednesday of next week," she said. "You will not want to miss the finale so keep your schedules open and start planning parties to make sure your friends see it too."
Watch the video below from 12 News: