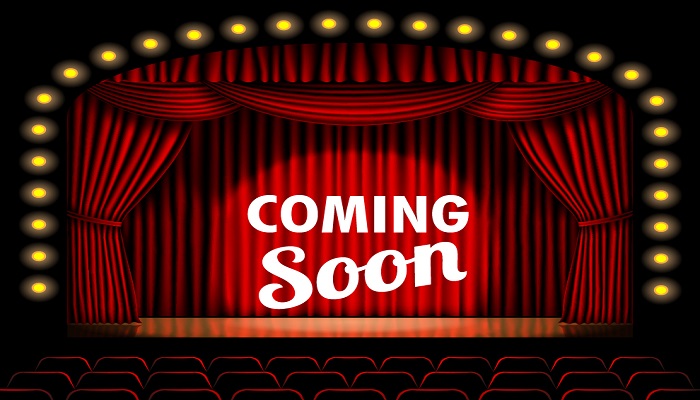 For many families, going to the movie theater is a Christmas tradition! Here are this season's best family-friendly movies to watch at the movie theater:
Related: Why I Don't Let Movie Ratings Tell Me What to Watch
Playmobil: The Movie
Rating: PG (for action/peril and some language)
Release Date: December 6
Summary: In Playmobil's animated action-adventure, a top-secret organization has caused citizens from different lands to vanish into thin air. After her brother goes missing, Marla teams up with secret agent Rex Dasher (played by none other than Daniel Radcliffe aka. Harry Potter) and food truck driver Del for a rescue mission. Join the trio as they journey across different worlds to save their friends.
Jumanji: The Next Level
Rating: PG-13 (for adventure action, suggestive content and some language)
Release Date: December 13
Summary: After Spencer is sucked back into the Jumanji video game, the gang gets back together to rescue him, only this time, the game has changed. The players will have to face new challenges and trust new friends in order to escape the world's most dangerous game.
Cats
Rating: PG (for peril, some thematic elements, and rude humor)
Release Date: December 20
Summary: Attention all theater junkies! The beloved Broadway musical, "Cats" is now a movie where we follow a tribe of cats, called the Jellicles. The Jellicles decide yearly which one cat will ascend to the Heaviside Layer and come back to a new Jellicle life.
Star Wars: The Rise of Skywalker
Rating: PG-13 (for sci-fi violence and action)
Release Date: December 20
Summary: The long-awaited end of the Skywalker saga, which takes place one year after The Last Jedi, shows the battle between the Resistance and the First Order is still in full force. Meanwhile, the ancient conflict between the Jedi and the Sith has reached a new climax, ultimately bringing the Skywalker epic to a conclusion.
Spies in Disguise
Rating: PG (for action, violence, and rude humor)
Release Date: December 25
Summary: Super spy Lance Sterling (Will Smith) and scientist Walter Beckett (Tom Holland) are almost exact opposites. But when Walter tries to turn Lance invisible and something goes wrong (turning him into a pigeon), this unlikely duo teams up for the ultimate mission. Soon the pair finds that being a pigeon just might be the best disguise a spy could ask for.
Little Women
Rating: PG (for thematic elements and brief smoking)
Release Date: December 25
Summary: Based on the classic novel and the writings of Louisa May Alcott. In the 2019 film adaptation, we follow the beloved story of the March sisters, Amy, Jo, Beth, and Meg, as they come of age in America in the aftermath of the Civil War. As with any family, the sisters are all very different from one another, yet the March sisters stand by each other through difficult and changing times.
Just Mercy
Rating: PG-13 (for thematic content including some racial epithets)
Release Date: December 25
Summary: Based on a true story, a young lawyer, Bryan Stevenson, who heads to Alabama after graduating from Harvard to defend those wrongly condemned or who were not afforded proper representation. The film highlights one of Stevenson's first cases involving Walter McMillian who, in 1987, was sentenced to die for the notorious murder of an 18-year-old girl.