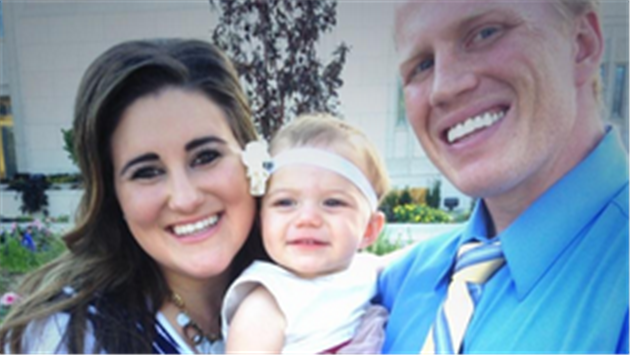 Original article at the standard examiner
Actress KayCee Stroh joined the thousands of others who have visited The Church of Jesus Christ of Latter-day Saint's Ogden Temple during its open house last week.
Stroh, who is a member of the LDS Church and appeared as the character Martha Cox in all three "High School Musical" films, visited the open house with her family, including her husband Ben Higginson and 1-year-old daughter, Zetta Lee.
Having recently bought a home in Holladay, Stroh and her husband are leaving LA, as they have decided Utah has a much better quality of life, and it's just a quick plane ride for her when she's working, Stroh said.
Read more about KayCee's experience at the Odgen Open house, at the standard examiner.