James the Mormon has done it again with his new music video "Holiday." Released today, April 13th, 2017 at 10 a.m, it features up and coming rapper, Taylor Bennett, who just happens to be part of the XXL freshman class. The song itself pulls you in with its catchy chorus and the kind of melody that makes you wish it were just a tad bit warmer so you could roll down those car windows and jam out.
But, like most of his music, James' song "Holiday" is much more than just another chill hit. Both the music video and lyrics are flowing with a message that the world desperately needs to hear.
"[This song] is meant to share the message that material things will never bring you happiness. The real "Holiday" comes from spending time with those you love and focusing on them," the LDS artist says.
The music video features a heartwarming story-line that compliments the song itself seamlessly.
Filmed in Chicago, it features a woman who misses spending time with her grandfather, so she takes photos during her day to share with him in the evenings. While she is out, she offers free photos to people around the city and writes a compliment on the photo before giving it to them.
"This video and song are about focusing on what is truly important in life – relationships and human connection," comments video producer and director Cameron Gade. "Rather than be a slave to the credit cards and material possessions that weigh us down, [the woman] finds satisfaction and fulfillment outside of herself."
Such a profound message is exactly what this fast-paced, distracted world needs. We care  so much about what people think, how we look, if we have latest iPhone, the trendiest clothes, or whether or not our last pic on Insta got a sufficient amount of likes. Society as a whole is egocentric and consumed by materialism, which, ironically enough are the last things that will actually make us happy.
So, give yourself a three minute and forty-nine second "Holiday" with this new music video from our good friends James the Mormon and Taylor Bennett, and come back with a renewed motivation to focus on the things that matter most.
It might not be Hawaii or a Mediterranean cruise, but trust me, you won't regret it.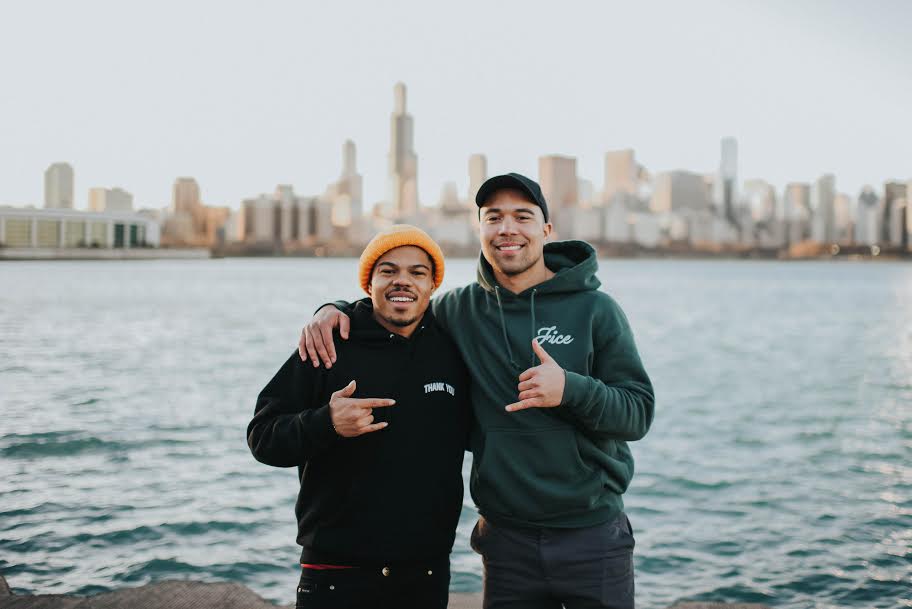 Want to know more about James the Mormon and his story? Read more about him.