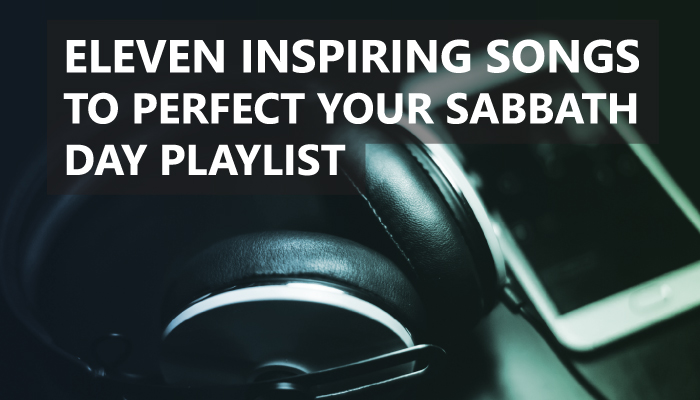 Sunday music enriches, lightens, and just makes you feel good. If you want more than the Mormon Tabernacle Choir on your Spotify playlist, check out these beautiful songs that can bring the spirit into your home as well.
Skylar Grey – Coming Home, Pt. 2
This beautiful song dives straight into the heart. We all have a desire to go home and be with our Heavenly Father again. Skylar's voice communicates that longing. "Tell the world I'm coming home" indeed.
American Heritage Lyceum Orchestra – If You Could Hie to Kolob
The only instrumental track in this list is here for a reason. The orchestra is composed of kids and teenagers, and they deliver a powerful rendition of this classic hymn. The music video is especially good too.
Reese Oliviera – I Feel my Savior's Love
This children's hymn is brought to life. Don't you wish your primary program sounded as good as this? Also, they are all absolutely adorable.
Allie Gardner – I Know That My Redeemer Lives
You'll want to sit down to watch this rendition of "I Know That My Redeemer Lives" by Allie Gardner. Her beautiful voice accompanies footage she shot while in Galilee and Jerusalem. The most powerful part? The students of the Jerusalem Center who bear testimony without saying a word.
Dallin Bayles – Savior Redeemer of My Soul
You know you've hit musical gold when no one remembers the original tune for the hymn after you've sung it. This powerful cover perfectly captures the spirit you want in your home for the sabbath day.
Peter Hollens – Prince of Egypt Medley
The Prince of Egypt by Dreamworks is a classic. The music is absolutely beautiful and the lyrics touch your heart every time. Add in Peter Hollens' voice in 143 different ways, and this medley is out-of-this-world.
MTC Choir – Praise to the Man
Missionaries singing about the prophet Joseph Smith? Yes. They deliver powerful testimony through song. Reading through Joseph Smith's account of the First Vision with this song makes for an amazing scripture study.
Peter Hollens/David Archuletta – Angels From the Realms of Glory
There's always room for Christmas music on a Sunday playlist. Especially this amazing cover of Angels We Have Heard on High with modified lyrics. Did you know? The nativity scene in the video holds the record for the world's largest live nativity.
Vocal Point – Nearer My God to Thee
Vocal Point blows you away with this ultimate performance of their arrangement of Nearer, My God to Thee. The BYU Men's Chorus add in a majesty that fills you up with the spirit. I could listen to this song all day long.
Laura Story – Blessings
This song is more of a prayer than a musical composition. It takes all of you doubts and fears and helps you let go of them. For someone who is struggling, this song could be a starting point to understanding and healing.
Tiffany Fronk – As Sisters in Zion
This version of a favorite Relief Society song takes your breath away. You'll find yourself singing along by the second chorus. The movie is also a Sunday favorite.
What are some of your favorite songs to listen to on Sunday? Let us know in the comments below!