I'm pretty sure my tombstone will one day read something along the lines of "Amy Keim: Beloved wife, daughter, sister — although TBH she annoyed everyone in the car with her excessive singing and dancing."
They'll probably need to shorten that, but whatever. In any case, when I can sense that my husband isn't appreciating my one-woman show in the car, I always turn to my old trusty friends: podcasts.
Podcasts are basically a treasure trove of information on any given topic. Interested in news and recent events? There are about a billion podcasts for that. Want to listen to a game show? There's podcasts for that, too.
And if you want to find a podcast that increases your faith and leaves you with new insights and knowledge about Church doctrine, history, and/or culture?
Turns out, there's a bunch of (awesome) podcasts for that.
That's why we've decided to create a comprehensive list of some of the best Latter-day Saint podcasts available. I can only imagine that you're crying tears of relief and gratitude, so I'll go ahead and say it now: you're welcome.
Saints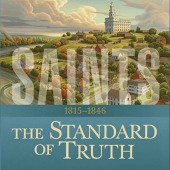 Podcast description: "Each week the Saints podcast features interviews with historians, General Authorities, writers, researchers, and others involved with the new history of the Church, Saints: The Story of the Church of Jesus Christ in the Latter Days. Listen in for great conversations and fresh insights on the history of the Restoration."
Conversations with Terryl Givens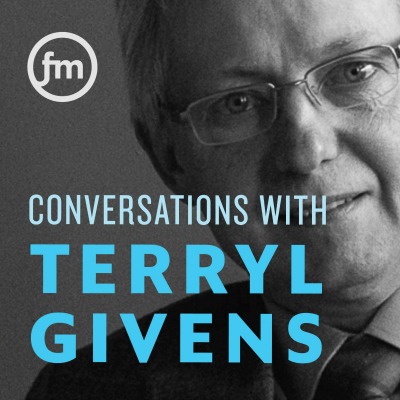 Podcast description: "Hosted by Terryl Givens, perhaps Mormonism's most prolific and best-known author and scholar, this podcast emphasizes Mormonism's intellectual richness, its theological possibilities, and its creative energies. Terryl sits down for wide-ranging conversations with artists, scholars, public figures, and change-agents—luminary figures from within and from outside the Mormon faith tradition.
Many Mormon podcasts serve as occasions to challenge, question, and criticize Mormon doctrine and history. While not avoiding frank engagement with challenges in our past and present, this series aims to celebrate the experience of lived Mormonism by shining a light on Mormon faith and practice as catalysts to an abundant life and the public good."
Mormon FAIR-Cast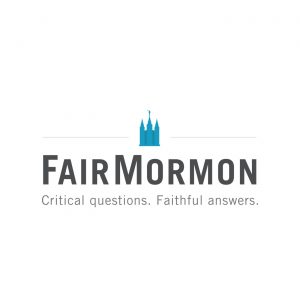 Apple Podcast description: "Winner of the People's Choice Podcast Award for Best Podcast in the Religion Inspiration category. FAIRMormon (formerly known as "FAIR"), is a non-profit organization dedicated to providing well-documented answers to criticisms of LDS doctrine, belief and practice."
Strangers and Pilgrims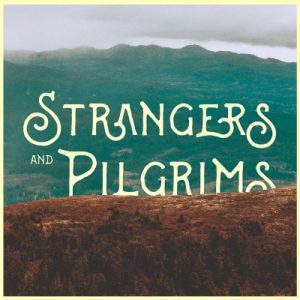 Apple Podcast description: "The story of how Joseph Smith, the Mormon prophet, was murdered in jail. This serial podcast combines drama and history. It pulls from numerous books and source materials to tell the story of religious refugees fighting for their safety, and of Joseph Smith's murder on the American frontier."
Interpreter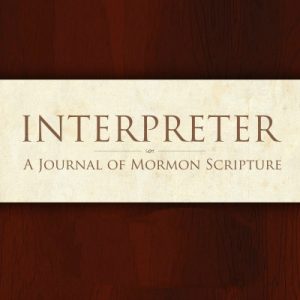 Podcast description: "The Interpreter Foundation is a nonprofit educational organization focused on the scriptures of The Church of Jesus Christ of Latter-day Saints (the Book of Mormon, the Pearl of Great Price, the Bible, and the Doctrine and Covenants), early LDS history, and related subjects . . .Our goal is to increase understanding of scripture through careful scholarly investigation and analysis of the insights provided by a wide range of ancillary disciplines . . ."
Better Than Happy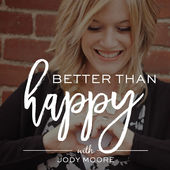 Apple Podcast description: "This is the podcast for people who know that an extraordinary life is not easy or comfortable. It's so much better than that. This is Better Than Happy and I'm your host Jody Moore. I'm an LDS Life Coach and I say it like it is. If you're tired of spinning and ready to take control of your relationships, your health, your confidence, your money and your contribution in the world, you're in the right place."
Everyday Mormon Girl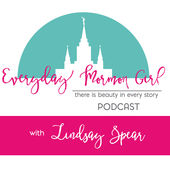 Podcast Description: "[The] purpose with this podcast is to create a space where LDS women can come together and learn from each other, and hopefully not feel so alone in our challenges. This isn't about drama, self-pity, or being a victim; rather, it is about learning, striving, and glorifying God. It isn't about perfectionism or having it all figured out, but it is about the power of God's hands in our everyday lives and the faith to carry on despite our challenges."
BYU's Maxwell Institute Podcast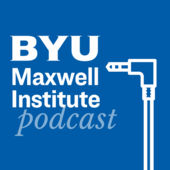 Website and Podcast Description: "The Maxwell Institute both gathers and nurtures disciple-scholars. As a research community, the Institute supports scholars whose work inspires and fortifies Latter-day Saints in their testimonies of the restored gospel of Jesus Christ and engages the world of religious ideas . . . Bringing discussions of scholarship and faith from BYU's Maxwell institute straight to your ears."
Help Me Understand The Book of Mormon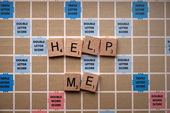 Apple Podcast description: "Jason Harwood goes through every chapter of The Book of Mormon to help you better understand this great book . . . If you've ever read the Book of Mormon and been frustrated because you didn't understand it, this podcast is for you. Help you better understand the Book of Mormon by listening to this podcast."
Mormon Marriages
The 8 Cow Life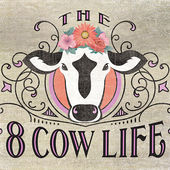 Podcast Description: "There is so much that goes into your life that makes you the unique and the one of a kind person you are. You may share the same emotions, relationships, dreams and interests as those around you, but there is no one exactly like you, and that is an amazing thing. The world will tell you that to be successful, liked, or valuable we have to act and look a certain way. But I'm here to tell you that none of that is true. God needs you to go out into the world with all your amazing qualities AND all your flaws and imperfections, because your imperfect life is absolutely perfect for you. Are you ready to find that imperfect perfection?"
Latter-day Saint MissionCast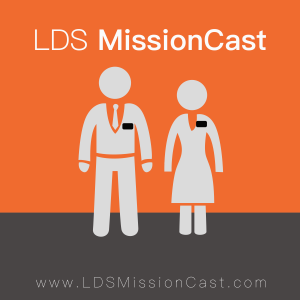 Podcast description: "Latter-day Saint MissionCast is a weekly podcast designed to be a centralized source for inspiration, education, entertainment, and encouragement in the missionary effort. The Latter-day Saint MissionCast Podcast is for those preparing to serve a mission, those who have come home, or anyone who is a member-missionary.
Hosted by Nick Galieti and Kelsey Edwards, Latter-day Saint MissionCast is a fun and entertaining, but also substantive show featuring guests that include therapists, teaching specialists, scholars, or others who can contribute as best serves the topic (including the occasional celebrity or influencer)."
Latter-day Lives
Podcast description: "The Latter Day Lives Podcast interviews interesting people who belong to the Church of Jesus Christ of Latter-day Saints. We talk about their fascinating lives and how belonging to the Church of Jesus Christ of Latter-day Saints affects them. This is a fun, positive, faith-promoting podcast. New episodes each week!"
BYU Classic Speeches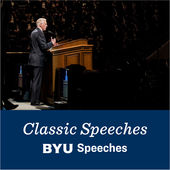 Apple podcast description: "Well-loved speeches given at BYU a decade or more ago."
This podcast also has a sister podcast, Recent BYU Speeches, that delivers — hold on to your hats for this shocker — BYU's recent addresses and devotionals.
History of Hymns
An oldie but a goodie, this podcast is unfortunately no longer updated. The archive of episodes will keep you busy for a while, though, so it's worth a listen!
Apple Podcast description: "History of Hymns investigates the inception and evolution of the hymns of The Church of Jesus Christ of Latter-day Saints. The episodes include the history and progression of both the music and the text and feature interesting stories surrounding the creators and others involved in the development of a hymn. Also included are stories surrounding the performance or inclusion of the hymn in a variety of settings."
Conversations — A Mormon Channel Original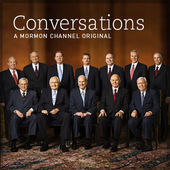 Like History of Hymns, Mormon Channel's Conversations podcast is no longer updated. (That sound you hear is me blowing my nose b/c I will never stop crying about this.)  However, the 56 episodes are all fantastic and I'd highly recommend adding them to your podcast queue.
Podcast description: "Conversations features interviews with General Authorities, auxiliary leaders, and faithful Latter-day Saints conducted in a style that allows the listener to become acquainted with those being interviewed in an informal way."
Have any other faith-promoting podcasts that you love listening to? Leave their name and link in the comments below.