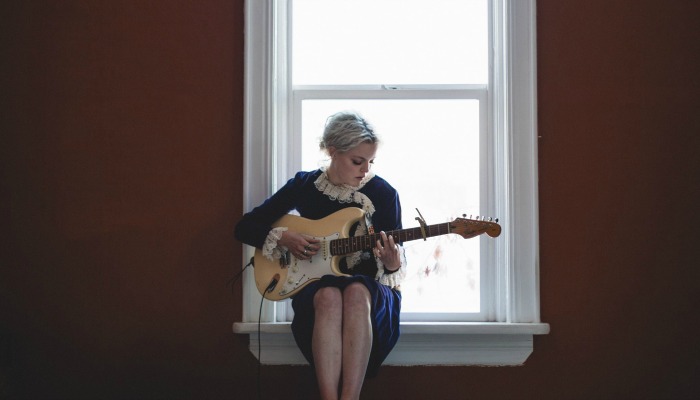 Having mixed reviews on her performances from the week, the judges for American Idol sent one Latter-day Saint woman through to the Top 14.
Jenn Blosil, a Utah native, performed twice this week, singing a solo and then a duet, to prove to the judges that she deserves a chance to perform for America's vote.
On solos night, Blosil took the Idol stage at the Vibiana on Wednesday, February 17, in downtown Los Angeles. Following her soulful cover of Justin Bieber's new single, "Sorry," the judges all agreed it wasn't Blosil's best performance. Despite saying Blosil sang mostly out of tune, judge Harry Connick Jr. called her "a breath of fresh air."
Judges did not make any cuts on solos night, giving each of the 12 contestants a chance to sing duets with previous Idol contestants.
Idol paired Blosil with Constantine Maroulis, a rocker who finished sixth on the show's fourth season. The two unique voices sang a Frank Sinatra classic, "My Funny Valentine," and received mixed reviews from the judges. While it didn't do much for Connick, country singer and Idol judge Keith Urban gave Blosil a standing ovation and told the 23-year-old, that he "freaking loved it."
The first 12 contestants who made the Top 24 performed their solos and duets last week, after which the judges sent five of them home. This week, the next 12 contestants faced the same unknown fate.
Knowing they had to cut five contestants from the show, Blosil stood amongst the other 11 performers on the stage waiting for the verdict. Urban gave Blosil the good news that she would advance to Idol's Top 14.
Blosil shared on social media her excitement and gratitude for the opportunity to stay on the show.
America starts voting for their favorite contestants next week. For directions on the five different voting methods, visit AmericanIdol.com.