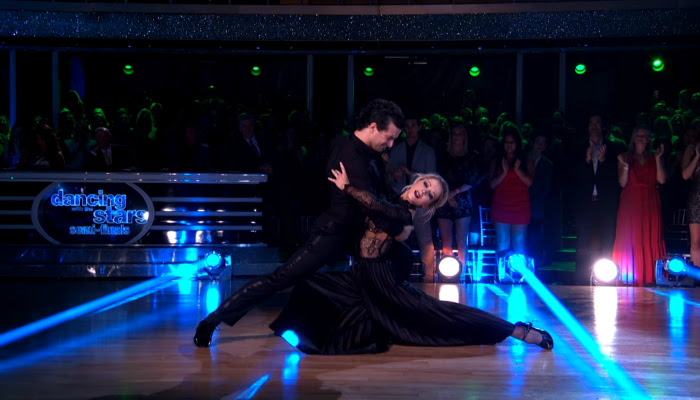 Lindsey Sterling, a famous violinist and fellow member of the LDS Church has advanced to the finals in the hit TV show "Dancing with the Stars."
By dancing two performances back-to-back, the stakes were high. For Lindsey and her partner Mark Ballas' first performance, which was to be a contemporary piece, the judges were wowed by Lindsey's progress and gave them a score of 29 out of 30.
In an article written by ABC7.com, the song they danced to, "Head High" by Alexander Jean, was chosen by Mark in honor of his partner Lindsey "because she's faced plenty of adversity in her life, but always persists, pushes through and triumphs." Her performance is truly inspirational and takes the breath away. See for yourself in the video below!
For their second performance of the night, Lindsey and Mark were to perform an iconic routine which was a dance previously performed in one of the show's earlier seasons. They were assigned a tango originally performed by Meryl Davis and Maksim Chmerkovskiy to the song "Feel So Close" by Calvin Harris.
While DeseretNews reported that the judges noticed Sterling's performance wasn't as full of chemistry as the original performance, Judge Bruno Tinioli was quoted saying, "I think you raised your game tonight, just at the right time. That was a wonderful tango."
With a few minor critiques on holds and turns, the judges awarded the performance a 28 out of 30 giving Sterling and Ballas a grand total of 57 out of 60.
Check out their hot Tango below:
LDSliving.com reported on how Sterling has noticed the Lord's hand in her success in the show thus far. Sterling posted on Instagram some of the blessings she noticed in her life recently, "I know that I am receiving help from the other side. I know there are angels helping me because there is no way, no way that I could do all this on my own. Nothing is impossible when God is on our side."
Here's the full post: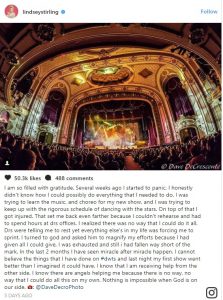 Sterling is not out of the woods yet, since she and her partner finished second on the scoreboards just under Jordan Fisher and his partner Lindsay Arnold, who got a total score of 58 out of 60. There's no doubt the finals are going to be a tight competition, but we're behind you Lindsey!