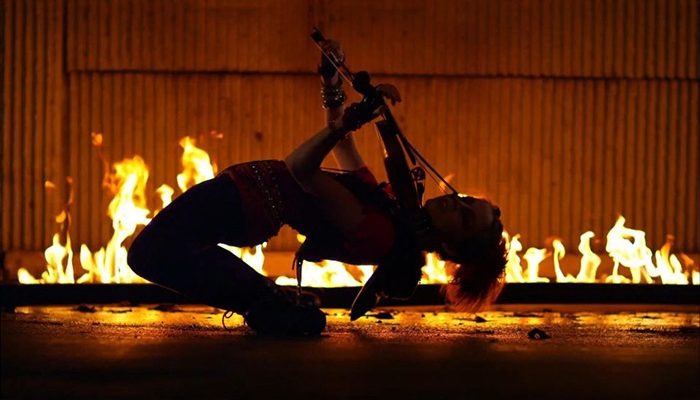 In 2010, during the fifth season of America's Got Talent, Mormon entertainer, Lindsey Stirling, danced her way through the competition while playing hip-hop songs on the violin. She made it to the quarter finals before being told by Piers Morgan, one of the judges for the talent show, that she simply was not good enough:
One problem, to do what you do, you have to be a world-class violinist, because if you don't…you end up doing what you did, and that's missing lots of notes.
Another judge for the show, Sharon Osborne, criticized Stirling saying she wasn't a great solo performer and needed to be part of a group, otherwise she would never be able to draw a large enough crowd to fill a Vegas theater. In response to the judges criticism, before being voted off, Stirling shared with the audience that she hopes this won't be her last performance on the America's Got Talent stage:
I have never headlined before…so this is completely new for me… I have lots more that I have been working on and I would love to come back.
Unfortunately, Stirling was eliminated during the results show the next night. Watch her last performance and her gracious acceptance of the judges criticism below:

Since being eliminated from the show, Stirling has made herself into a YouTube sensation, with more than 709 million views and more than 5 million subscribers. She never let rejection prevent her from making her dreams come true, and has been invited to perform with John Legend, and has even performed on the CMT Music Awards and Dancing With the Stars.
Although she didn't get the chance to continue as a contestant on the show, Stirling is still getting her wish—just probably not in the way she imagined it. Four years after being rejected, America's Got Talent has invited Stirling back to the stage to perform as the guest artist, as announced on the show's Facebook page.
You can see Stirling perform on America's Got Talent again on Wednesday, August 9, on NBC.
Watch Stirling's CMT and Dancing With the Stars performances below: