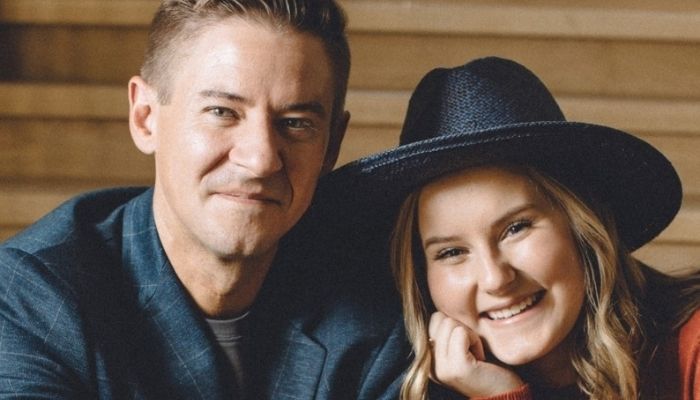 A new album, a new logo, a new website, and another album already in the works are just a few of the exciting updates coming from Mat and Savanna Shaw in their corner of the internet.
Since the beginning of the COVID-19 Pandemic, Mat and Savannah Shaw have grabbed the attention of everyday viewers and celebrities alike. Buzz about them has been on "The Kelly Clarkson Show" and "Good Morning America."
Related Link: Mat and Savanna Shaw: The Daddy-Daughter Duo Taking the Internet By Storm
Albums Galore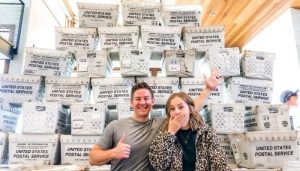 On October 23, the pair released their first full-length album titled "Picture This" with an accompanying music video. "Picture This" is not only the name of their first album, but it is also the name of the title track and first original song. The album is available for streaming on Spotify, Google Music, Amazon Music, and iTunes.
To coincide with the release of "Picture This," Mat and Savanna's official website was launched the same day, along with the reveal of a new logo. A second professionally produced music video to accompany the "Picture This" album is set for release today! So, keep your eye out for that one.
Just two days after the album's release, it was ranked #1 in the pop charts and #3 on iTunes. Since its release last week, more than 10,000 copies of the album have been lovingly packaged and shipped by the Shaw family themselves.
They have also reached #1 on the Billboard charts, #14 on the Rolling Stones charts, and has hit the top 10 with on three international charts.
As the holiday season quickly approaches, the Shaws have even more plans to serenade us. They are currently completing a seven-song Christmas album which is set to release this year.
Signing With a Record Label?
Despite the fact that their popularity has exploded, the family has chosen to not sign with a record label. While they have received an offer from Universal Music Group, they prefer to be independent artists for the time being.
Not only do they produce and record their own music they also currently do their own marketing and public relations. As their popularity continues to grow, they may reevaluate this decision, but for now, it is working out just fine.
They fully enjoy their ability to communicate with their fans through YouTube and other platforms. They have lovingly nicknamed their fans the "Shaw Fam" because they want fans to know how close their growing online community is.
Related Link: Daddy-Daughter Singing Duo Mat and Savanna Shaw Announce an Album in the Works
Upcoming Events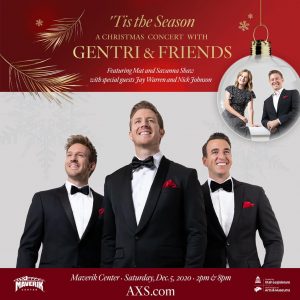 For the holidays, the pair will make an appearance at GENTRI's "Tis The Season" holiday concert on December 5th. This concert will take place at the Maverick Center in West Valley City, Utah. Quite a large first stage for two YouTube sensations.
Mat and Savanna are also planning their first full-length headlining concert which will take place virtually on November 28th. Tickets for this global live-stream event went on sale on October 26, 2020.
The concert will be produced by two-time grammy-winning producer Ken Davenport. The concert will also be directed by Broadway songstress Sierra Boggess. She is best known for her rendition of the role of Christine Daae in Phantom of the Opera on Broadway.
There are so many exciting things in the works for this daddy-daughter duo, what do you hope will be next? Share in the comments.