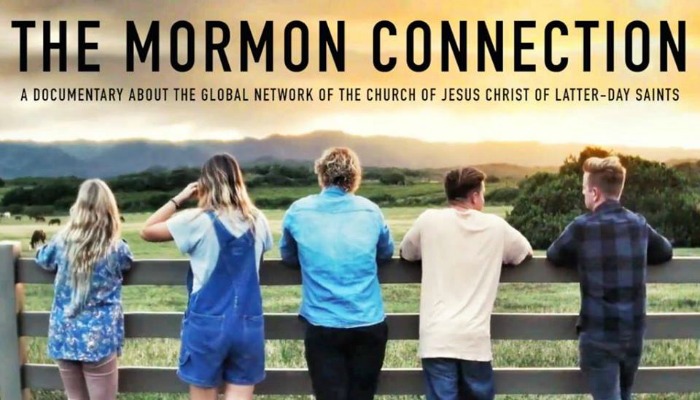 "Crazy" is what comes to mind when three friends say they're going to travel to 22 countries in 90 days.
It's definitely not an easy task, especially as poor college students; but when the purpose is to share goodness with the world, anything is possible.
Three best friends, Brandon C.W. Johnson, Cody Myers and Wendall Strong, who met at Brigham Young University-Hawaii, wanted to document how members of The Church of Jesus Christ of Latter-day Saints around the world treated everyone like family.
But not all three friends were members of the LDS faith. Johnson attended BYU-Hawaii as a nonmember without much thought, but providence had another purpose for him.
"My dad gave me a book of colleges and I randomly opened to BYU-Hawaii and chose to go there," Johnson said. "I went to BYU-Hawaii in December of 2012 and was baptized 30 days after in January 2013."
The Idea of Mormon Connection

BYU-Hawaii represents over 70 countries and cultures around the world and Johnson witnessed the worldwide Church on his campus. With his two best friends, that's also where the idea of The Mormon Connection came alive. As regular travelers, the talk of road trips only made them want to pursue another trip, but this time, in a foreign place.
"One of the ideas that we had was to film videos of us dancing in the streets in Europe and to get people to dance with us," Strong said.
But they settled on something a little more realistic.
"We talked about different ideas of ways that we could make a movie out of our experience and we eventually realized that a Mormon-community focused road trip movie would be something awesome," Myers said.
They started a Kickstarter page and spread the news to their friends, families, and other social media outlets. In just over one month, they reached their minimum goal with a total of $7,510 in donations to fund their filming equipment and the production of their film.
However, everything didn't run so smoothly when people found out about their project. They received negative feedback from people trying to tell other supporters that the money was just to pay for their travel expenses. Despite the critics, they were overwhelmed with the support of people around the world.
Their 90-day trip to Europe came to fruition from May 2015 to August 2015.
The Purpose of Mormon Connection
Social media was the driving force of connecting themselves with LDS members around the world. One website that helped was mormonexplorer.com, which connects LDS travelers to LDS hosts who offer their homes, meals and their personal stories.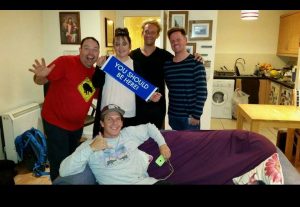 While many may hesitate to let strangers into their homes or sleep in strangers' homes, this was the purpose of their trip.
"We wanted to show the diversity within the LDS Church and also show others that we should not fear people we don't know, but instead reach out to everyone as a brother or sister," Myers said. "We wanted to show how seriously good people are in every part of the world and that we should reach out to people we don't know and take chances and create adventures."
It wasn't the picture-perfect trip everyone dreams of when they go to Europe. For these three friends, they were constantly on the run trying to get to the next place. Many nights, plans fell through and they slept on the streets, there were language barriers and they even had a camera stolen in Austria, but these experiences are what made their trip so memorable.
"When we first arrived in Paris, which was the first place we went to that spoke a foreign language, we were so lost and confused," Myers explained. "We were walking around like chickens with our heads cut off. It's hilarious looking back on it."
The group didn't know how to travel outside of the U.S., they didn't always know where they were going, and they didn't even know how to film a documentary. However, their passion continued to push them to get to the finish line.
"Everything magically worked out in the end," Strong said.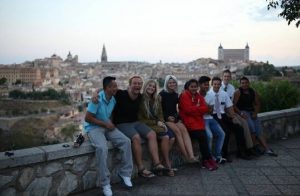 While the trip may be a lifelong memory for Johnson, Myers and Strong, they hope their experiences captured on screen will benefit those who view the film as well.
"We hope this documentary will be beneficial in creating goodwill between diverse groups of people and also inspire others to travel and be kind to others," Myers said.
"One thing I hope viewers will walk away with from this film is that anything is possible," Johnson said. "We were just a group of friends that had an idea and made that a reality. And through it, we realized if everyone was to treat each other like brothers and sisters, like we witnessed members of the Church as well as nonmembers do for us, the world truly would be a more beautiful and connected place."
After working on the film for one year, the documentary will be released at the end of May to share the goodness they experienced with the world.
The Mormon Connection trailer: