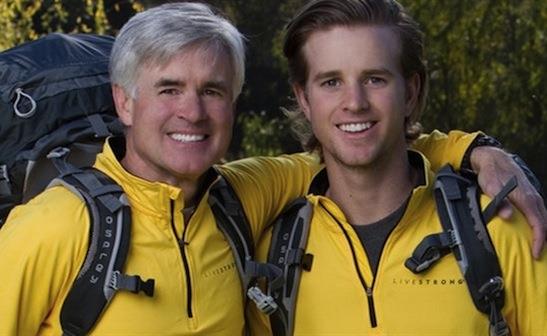 The season finale of "The Amazing Race: All Stars" was down to the wire between the country singers Caroline and Jen and Utah natives Dave and Connor O'Leary. This season of "The Amazing Race" was filled with contestants from previous seasons and took place in twenty-two cities, nine countries and travelled more than 23,000 miles.
For the final leg of the race the teams had to travel to Las Vegas, NV where they had to to dig up a box in the middle of the desert; escape from handcuffs with magician David Copperfield; find another clue at the Neon Boneyard; and replace the lightbulbs on the Mirage Hotel overlooking the strip. When they correctly gave the number of lightbulbs they were able to go on the last part: parachute from a helicopter onto the finish line.
Dave, 58, and son Connor, 22, are the first Utahans, Mormons, and American parent/child team to ever win on "The Amazing Race." Dave is also the oldest winner in the show's history and Connor ties for the youngest. Did I also mention that they are both cancer survivors? They won the last four legs of the race and kept the momentum going to the very end.
In the emotional finish line ceremony Dave said,
Three years ago, Connor was undergoing chemotherapy and shortly thereafter had blood clots and was in intensive care for seven days. We thought he'd lose his life. And to be able to be here with him now.
Read more about the race here.
Post your thoughts and favorite moments from the finale below. What team were you rooting for?