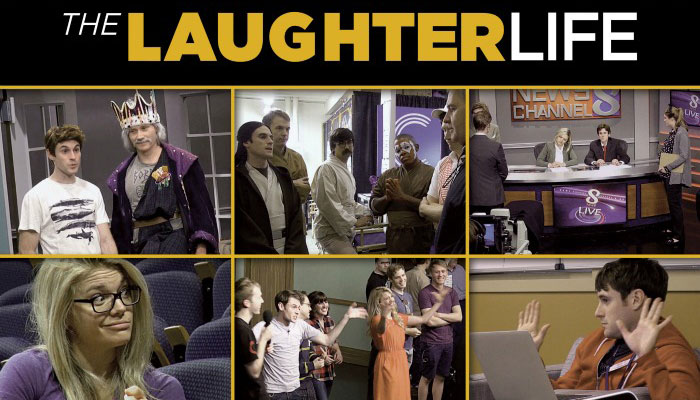 Juliet Werner recounts her experiences during the making of her new (sure to be entertaining) documentary about Studio C, the BYU comedy troupe that has gone viral on YouTube and captured a huge audience on BYUtv:
It was a slow day at work when I stumbled upon an eye-catching headline that read, "Provo, UT Girl's Video Mocks Mormons, Becomes Internet Hit." As a producer on Comedy Central's The Daily Show, it's my job to know about what's going viral, and so I clicked.
The video was irreverent, self-deprecating, and hilarious. I had never before associated BYU with sketch comedy, but by the end of the day, I was a huge Studio C fan. Some time later, I called Matt Meese, Studio C's co-creator to express my interest in making a documentary about Studio C and how it was quickly becoming the most popular show on BYUtv.
We talked about our love of comedy and the power of laughter, and he eventually agreed to let me make my movie. I was all set. There was only one problem: It's really hard to make a movie solo.
Fortunately, my father, who has decades of experience shooting and editing films, kindly offered to help. It was our first time working together, and neither of us knew quite what to expect. I did the research and prepared the interview questions. He joined me with a camera and sound equipment. We were a lean team, just two people, and we had less than a week to shoot.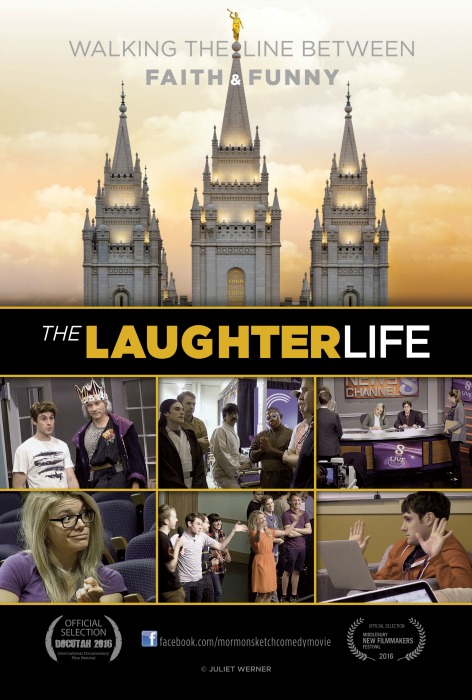 As soon as we arrived in Provo, the cast greeted us with open arms. We observed rehearsals, writers' meetings, editing sessions, and even an afternoon picnic at Canyon Glen Park. In addition to grabbing tons of candid shots behind the scenes, we did sit-down interviews with the cast and crew about how they got to where they are today, their creative process, and dreams for the future.
Not only was the cast open and candid with us, they also have an incredibly strong work ethic. We spent 12 hour days with them, running all over the place, trying to keep up and capture their process as fully as possible.
Given the hectic production schedule, we sometimes struggled to find time for uninterrupted interviews. For example, during our interview with the director, a stage hand suddenly started up the electric saw to build a set. We had to work alongside each other for the remainder of the interview. The show must go on as they say.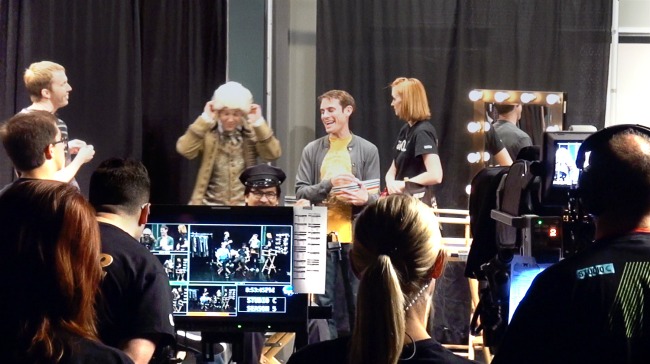 One topic that came up time and time again was the challenge of writing clean comedy that is also clever. Certainly there is not much of that present on the comedy landscape. The Studio C cast, however, is committed to making a show that the entire family can watch together.
I'm not LDS, and so the concept of Family Home Evening was new to me. But my father and I couldn't help but notice that we were bonding while making a film about a show that is also bringing so many families together. (Once we moved into post-production, our father-daughter team expanded, actually, with my younger brother writing the score and my cousin designing the poster!)
Our time in Provo was relatively brief, but full of memorable moments. On one of our last days there, President Uchtdorf stopped by to watch a tech rehearsal. The cast's reaction to that special visit is one of the film's highlights in my opinion.
I'm extraordinarily proud of the documentary we ultimately made and I hope that a lot of people will be able to see it. Its west coast premiere will be Saturday, June 10 at 12:30 pm at the Grauman's Chinese Theatre in Los Angeles, and we are looking to pack the auditorium and hope to win the Audience Award. Following the screening, there will be a brief Q&A. For tickets, please visit www.danceswithfilms.com/the-laughter-life/