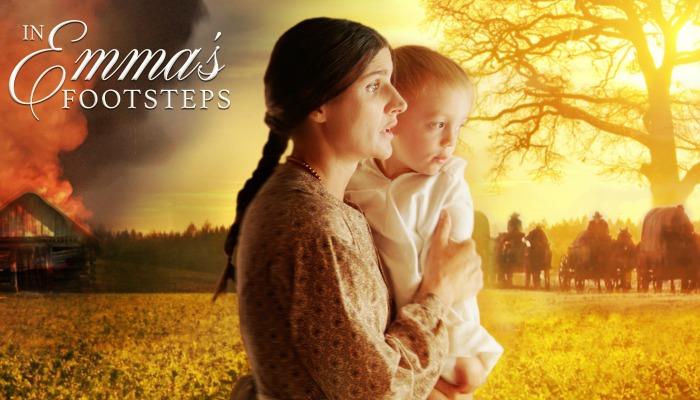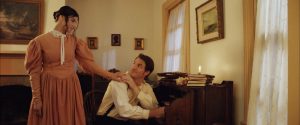 During the restoration of the Gospel, Emma Hale Smith demonstrated tremendous faith in devotion to both her husband, Joseph Smith Jr, and to The Lord. Many are familiar with the hardships she faced during those early years of The Church of Jesus Christ of Latter-day Saints. However, few are familiar with the other half of Emma's story; what happened after the martyrdom of the Prophet Joseph Smith. 
It is the subsequent years of Emma's life that have provoked vast misunderstanding amongst members and non-members alike. The new film, In Emma's Footsteps, coming to theatres June 1st, not only addresses lingering questions, but provides audiences with a unique perspective on the life of Emma Hale Smith.
I had the privilege of sitting down to discuss the film with its director, writer, and producer, Brittany Wiscombe. I asked Brittany if there was anything she wanted people to know going into the movie, and what she hoped they would get out of it. She said, "I hope people are excited and wanting to feel something new for Emma. Coming out, I hope they feel a sense of respect for Emma, for the other characters in the film and for people in general. By the time the end credits roll, I think you walk away feeling uplifted"
To this, I can attest. Told from the points of view of one of Emma's sons and Lucy Mack Smith, In Emma's Footsteps sheds a new light on the events that transpired in Emma's life after the death of her husband. The film courageously addresses the controversial subject matter and does so powerfully with a thorough recounting of history, and the gripping performances of its lead actors.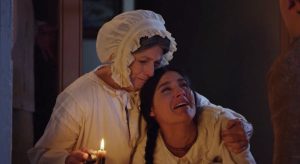 In the film, Shona Moyer gives a remarkably convincing portrayal of Emma; a woman with unimaginable burdens to bare and the extraordinary strength to bare them. Not to mention the stunning performances of Anne Hansen as Lucy Mack Smith, Liz Christensen as Mary Fielding Smith, and Tim Flynn as Alexander Smith, all of whom evoke empathy and understanding for the people they play.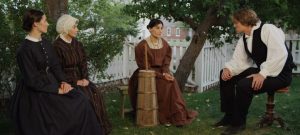 In an effort to maintain historical accuracy, for the nine years that this film was in development, Brittany worked closely with her fellow writer on the project, John Engler, as well as The Joseph Smith Jr. and Emma Hale Smith Historical Society. Brittany stated, "Over the years I drummed up many different sources and it was wonderful working with the historical society. We showed them the script and had them vet it to make sure everything was accurate."
Above all else, Brittany hopes that audiences will gain a new perspective from the film; that perhaps people we will be less inclined to judge so quickly and so harshly, that they will remember that no one is perfect and that we are all doing the best we can. "What I hope is that people look at each other more kindly, and try to be more Christlike."  After all, Emma, like so many of us, was simply trying to live a life that was conducive to her beliefs and in the best interest of her family.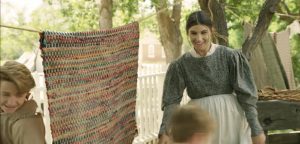 Regardless of religious affiliation, In Emma's Footsteps is an undeniably uplifting tale that will leave viewers with a resounding sense of appreciation for the fight and fortitude of one woman. A woman who, under much scrutiny and against all odds, often stood as a pillar of strength, a force of faith and a champion of goodness. She did so in a world much like our own, of divisiveness, hating, killing, scoffing, and shouting. And in a world like this, where it is sometimes easier to shout than it is to listen, In Emma's Footsteps compels us all to lend an ear.
From the opening scene to the final credits, In Emma's Footsteps will delight and inspire the hearts of all who see it. Catch it exclusively at Larry Miller Megaplex theaters in Utah, beginning June 1st, 2018. More information can be found at www.InEmmasFootsteps.com.