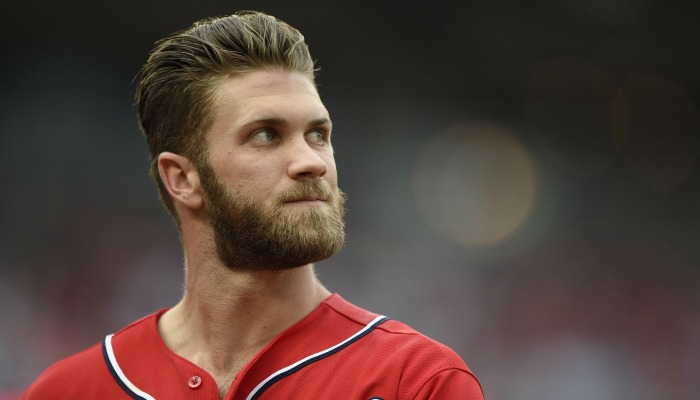 There are a handful of famous Latter-day Saints. The most commonly known celebrities are Donny and Marie Osmond, David Archuleta, Mitt Romney, and Gladys Night.
Usually, when you see a list like this it has these same 5 people on it. Well, not today! Here are 10 famous Latter-day Saints that you didn't already know are members of the Church.
Related Link: 8 Famous People Who Became Mormons
This Latin trained ballroom dancer was on So You Think You Can Dance Season 9 where she made it to the Top 8. She married her high school sweetheart, Sam Cusick in the Salt Lake Temple in 2015. She continues to specialize in Latin dance and is a pro dancer on Dancing With the Stars.
Jensen Arnold
Jensen is the younger sister of Lindsay Arnold and has closely followed in her sister's footsteps. This Arnold sister was the Season 15 Runner Up on So You Think You Can Dance. She was sealed to her high school sweetheart, Topher Hill in the Salt Lake Temple in December 2018.
Related Link: Latter-day Saint Dancer Has a Real Shot at Winning "So You Think You Can Dance" 
Bryce Harper
After finishing high school at the age of 16, Harper went on to play college baseball and later joined the MLB. He was the first overall draft pick in the 2010 MLB draft and currently plays for the Philidelphia Phillies. He married his wife Kayla in the San Diego Temple in December 2016. In August 2019 they welcomed a baby boy.
Witney Carson
Carson is an Emmy nominated choreographer, pro-dancer, and skin cancer survivor. She married her husband Carson McAllister in the Salt Lake Temple in January 2016.
Fun Fact: Witney Carson and Lindsay Arnold have been dancing together since they were children, and they both currently work together on Dancing With the Stars.
Jeremy Guthrie
Guthrie is a former baseball player and pitcher for the 2015 World Series Champion Kansas City Royals. After retiring from baseball in 2017, Guthrie received a call to serve as a mission president in Houston, Texas, at the age of only 38. He is currently serving a mission together with his wife and their 3 children ages 13, 11, and 7.
Stephanie and Ezra Sosa
These dancing siblings hail from Provo, Utah. The pair were both top ten finalists on Season 16 of So You Think You Can Dance. In addition to SYTYCD, Ezra has competed on World of Dance (Seasons 1 and 2), and America's Got Talent (Seasons 9 and 10). Stephanie continues to dance as well and is a cast member of the hit show on Disney+, High School Musical: The Musical, The Series.
Andy Reid
The coach of the Superbowl LIV Champion Kansas City Chiefs once played football for BYU as an offensive lineman. He later worked as a graduate assistant under LaVell Edwards. His impressive NFL coaching career eventually led his current team to win the Superbowl earlier this year. Reid coaches fellow member, Daniel Sorensen, who is a Safety for the Chiefs.
Dean Jagger
You probably know him best from his role as General Thomas F. Waverly in White Christmas (1954). While he was part of famous shows like Twilight Zone and Bonanza, one of his lesser-known roles was as Brigham Young in "Brigham Young, Frontiersman" (1940).
To prepare for the role of a prophet, Jagger understandably had to study the gospel. Following the film, and after marrying Etta Norton, who was a life-long member of the Church, Jagger began investigating. He was baptized in July 1972 and passed away in 1991.
KayCee Stroh
She likes to "pop and lock and jam and break." Stroh played the role of Martha in the original High School Musical movies. Since the films, Stroh married in the Salt Lake Temple in 2009. She has since made an appearance on the franchise's reboot, High School Musical: The Musical: The Series, in a one-episode cameo. She is now the mother of 2 beautiful girls.
Katherine Heigl
She is best known for her role as Izzie on Grey's Anatomy but she has also starred in chick flicks like Life As We Know It and 27 Dresses. In an interview with Vanity Fair, Heigl spoke about her standards prior to marrying her husband saying, "I didn't want to live together before we were married. I still have enough Mormon in me—not a lot, but enough—that I wanted to keep that a little bit sacred."
Who else should we add to this list of famous Latter-day Saints? Share in the comments.